For people who manage department, division, unit or program sites on ucop.edu.
UCOP.edu runs on a content management system (CMS) called Cascade Server. UCOP staff can use Cascade to update their websites without needing to know how to code. Like any piece of software, Cascade does require some training and practice to get comfortable with. Every departmental content editor must attend training, and this site is designed to be a reference and training resource that serves as a refresher and answers questions that aren't covered in the initial training.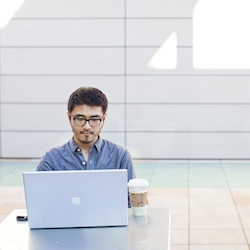 Ucop.edu page types
Common questions
Getting started
Questions?
If you can't find what you're looking for on the Cascade Help site, contact us at cascadehelp@ucop.edu.
Need more help?
If your department doesn't have the time or staff to keep your site up-to-date, ITS's web publishing team can help (on a recharge basis). See UCOP IT services: web publishing for more information.
OP Staff
Find the latest news and resources just for OP employees.
Make your site accessible
UC strives to provide a web environment that is accessible to everyone, including individuals with disabilities.
See the ITS Electronic Accessibility website for tools, standards and guidelines.