UC Hispanic-Serving Institutions Initiative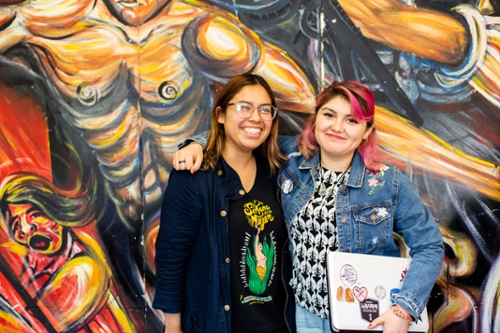 Who We Are
The University of California's Hispanic-Serving Institutions (HSI) Initiative was launched in 2018 with support from the university's Office of the Provost and the former Office of Diversity and Engagement, now part of Graduate, Undergraduate and Equity Affairs (GUEA).
Like the university as a whole, the Initiative is committed to creating a learning community whose makeup reflects California's population. This commitment is part of UC's original charter as a land-grant university. Now, five of the nine undergraduate UC campuses are federally designated HSIs, one campus is pending designation, and the remaining campuses are expected to follow suit very soon.
The Initiative includes researchers, practitioners, community-based organizations, higher education advocates and student leaders. All are united in their aim to foster a culture of data-driven experimentation, interventions and innovation for UC students. Together, these elements provide them not only with excellence in their academic and experiential lives while at UC, but also preparation for their post-UC trajectories.
The UC HSI Initiative calls upon the university to join us as active participants in building the state of California, present and future. A core tenet of the Initiative is that premier research institutions can also provide equity and opportunity for all students. We intend to facilitate a dialogue between campuses about how to expand research, service, teaching and learning in the service of social equality, mobility and leadership.
---
What We Do
Mobilize key UC constituents to pursue a field-building strategy that will strengthen the university's ability to serve an increasingly diverse population
Bring together researchers, practitioners, community organizations, higher education advocates and student leaders to cultivate fresh ideas and best practices as well as the political will to help campuses leverage their HSI status
Foster collaborations among individuals and institutions to advance research and learning
Respond to the Latinx community's urgent need for UC to prepare more Latinx students to join the state's workforce
Increase diversity among UC's leadership, which in turn will result in greater economic and social vitality for the state
Help UC campuses to establish what it means to be Hispanic-serving research institutions within an increasingly diverse and global society, using strategic approaches to cultivating and measuring student success