Systemwide Human Resources
Staff Engagement
The University of California understands the strong link between "engaged" or motivated employees and organizational success. Engaged employees are committed to quality and customer service. Engaged employees will find ways to overcome obstacles. Engaged employees are strong advocates for their organization and are willing to take on new challenges. Sustaining and increasing staff engagement locally and systemwide is critical to moving our collective and various campus initiatives and priorities forward successfully.
Since 2012, Systemwide Employee Relations in the Office of Systemwide Human Resources has jointly sponsored with the Council of University of California Staff Assemblies (CUCSA) its own employee workforce engagement pulse-survey of policy covered staff. These surveys provide valuable insight into employee perceptions about working at each location and for the University of California. In 2021, two questions were added to the Wellness category as well as a breakdown of primary work location (On Campus/Location, Remotely/From Home, or Mix of Both).
For survey results at your location, contact your local Human Resource office or Staff Assembly.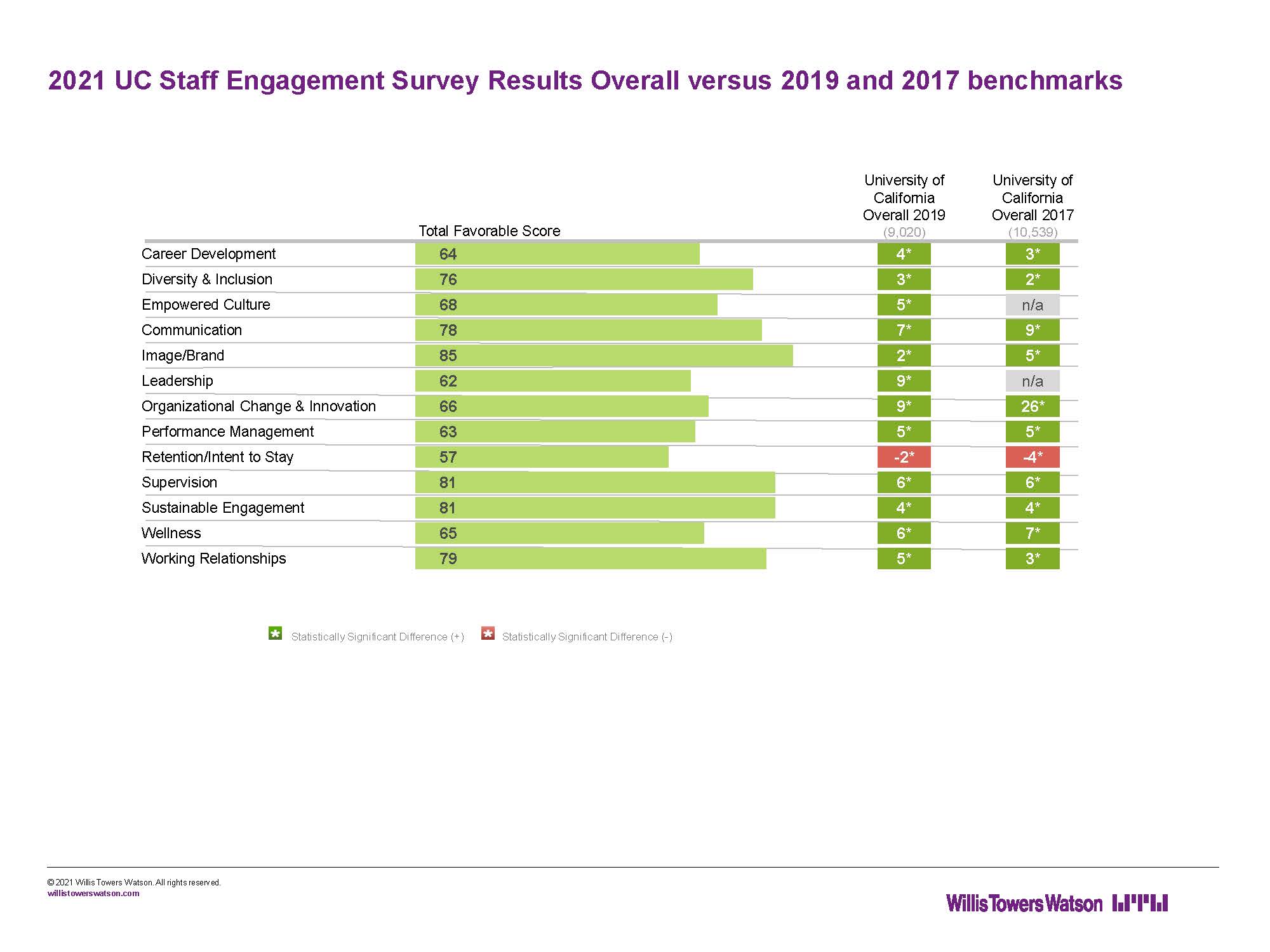 2021 Staff Engagement Survey results compared to 2019 and 2017 systemwide results.
Chart shows substantial improvement across all categories. The only category to show a small but statistically significant decline across all locations was retention, or the intent to stay at UC.