President's UC-HBCU Fellows Luncheon
On Saturday, October 21, 2017, President Janet Napolitano hosted her 4th annual UC-HBCU Fellows Luncheon in Oakland. Of the forty-two UC-HBCU fellows, thirty-two attended. A few UC-HBCU Initiative faculty supporters were also present.  Members of UCOP's senior leadership who support the UC-HBCU Initiative that attended include Provost Michael Brown; Vice President of Research and Graduate Studies, Art Ellis; Vice Provost for Diversity and Engagement,Yvette Gullatt; Executive Director of Graduate Studies, Pamela D. Jennings; and Assistant Director of Graduate Studies, Sandra Wulff.
President Napolitano addressed the fellows and highlighted UC's commitment to research innovation, diversity, inclusion and equity. The president was able to hear from the attendees about their research highlights and interests. After the luncheon, Pamela D. Jennings and Sandra Wulff stayed on to hear more from the students.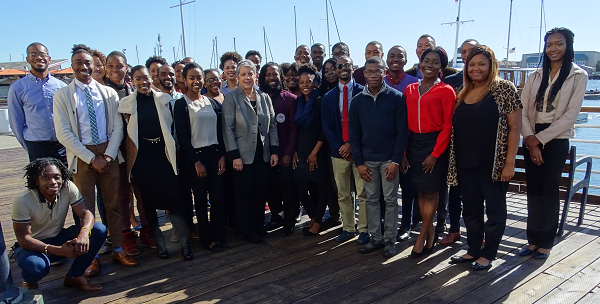 President's UC-HBCU Fellows Luncheon participants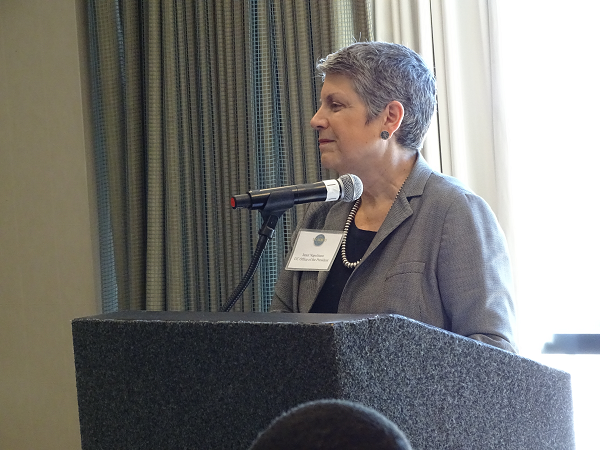 President Napolitano addresses the fellows and other attendees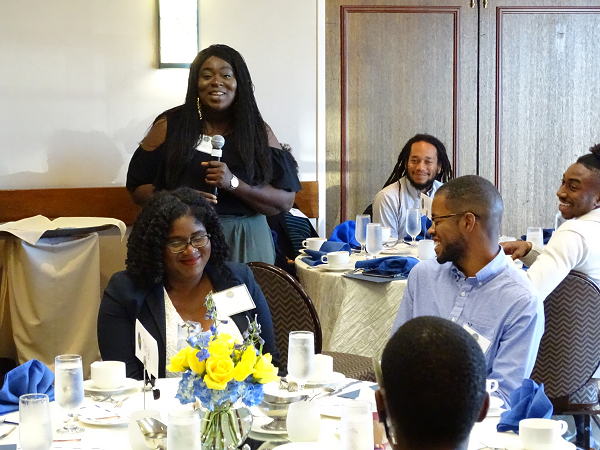 President's UC-HBCU Initiative fellows listen as one of their colleagues introduces herself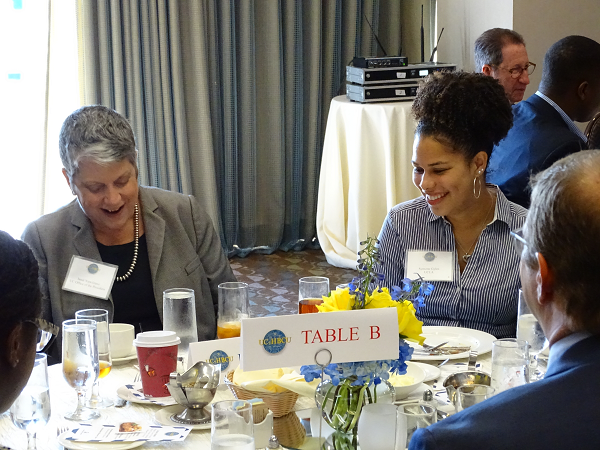 President Napolitano shares a laugh with UC-HBCU Fellows