UC Campus Safety Symposium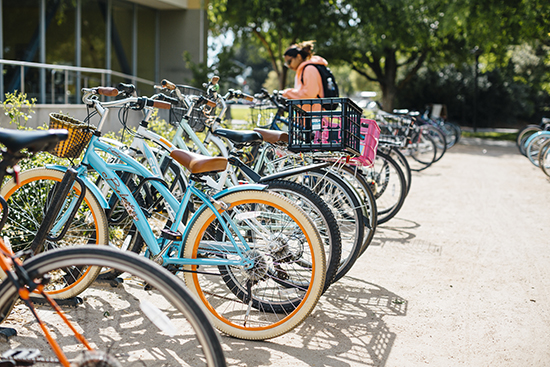 Speaker and Facilitator Bios
Yesenia Curiel

Yesenia Curiel serves as the Director of the Campus Advocacy, Resources & Education (CARE) at UC Merced. She is the current Staff Assembly, President and is a member of the Council of University of California Staff Assemblies (CUCSA), co-chair/co-founder of the Staff and Faculty of Color Association (SFCA) and co-chair/co-founder of the Language Accessibility Committee. Serves as the treasure of the American Council of Education Women's Network Northern California. Yesenia is an advocate for social justice, cultural humility, equity and inclusion. Utilizes people-centered framework to engage staff, students and faculty. She has over 20-years' experience in the anti-sexual assault, domestic violence and stalking movements. Uses an intersectionality framework to conduct prevention education and programs. Experience in conducting trauma informed trainings with law enforcement, health care and higher education professionals. Yesenia holds a master's in clinical psychology from Antioch University and is a licensed Marriage and Family Therapist. Currently, pursuing a PhD in Leadership and Change from Antioch University. She identifies as Woman of Color, advocate for social change and empowers others to obtain their goals. A native of South East Los Angeles. Pronouns used are she, her and ella.

UC President Michael V. Drake, M.D.

Dr. Michael V. Drake is the 21st president of the University of California. Dr. Drake previously served as president of The Ohio State University (OSU) from 2014 through June 2020. Prior to his six years at OSU, his entire academic career has been at UC, including as chancellor of UC Irvine for nine years from 2005 to 2014 and as the systemwide vice president for health affairs from 2000 to 2005. Drake received his A.B. from Stanford University and his residency, M.D., and fellowship in ophthalmology from UCSF. He subsequently spent more than two decades on the faculty of the UCSF School of Medicine, including as the Steven P. Shearing Professor of Ophthalmology.

Joseph A. Farrow

Joseph A. Farrow serves as the Chief of Police at the University of California, Davis since August 2017. Chief Farrow joined UC Davis from the California Highway Patrol (CHP) where he worked for 35 years. He held every rank from cadet to serving his final 10 years as Commissioner, appointed by Governor Jerry Brown. Before his service with the CHP, he began his career as a police officer in the small California city of Pacific Grove.

Chief Farrow also has served as a board member on the International Association of Chiefs of Police (IACP) and Commission on Accreditation for Law Enforcement Agencies (CALEA). Currently, Chief Farrow has the pleasure of serving as Executive Vice President of National Alliance of Mental Illness (NAMI) of California, and December 2020, he was appointed as the University of California, Coordinator of Police Services.

Chief Farrow earned his master's degree in education from California State University, San Diego, and his bachelor's degree in criminal justice from California State University, Sacramento. He is also a graduate of the FBI's National Academy and National Executive Institute.

Lisa Gordon, M.S.

Lisa Gordon is a dynamic facilitator, trainer, and consultant, and CEO of Lisa Inspires, with more than 20 years of experience in business, community, government and international relations. Lisa Gordon has more than 15 years of experience in effectively facilitating dialogue, and proven expertise in building consensus among diverse stakeholders including colleges and universities, non-profit organizations, public officials, executive teams, international audiences, and the community-at-large. Lisa delivers an interactive engagement style and process that opens dialogue, bridges gaps, honors participants' views and voices, and creates a safe environment where perspectives are valued and free of judgment or criticism. With this approach, outcomes include a more inclusive and trusting engagement and learning process, a collaborative spirit, and achievement of objectives. Lisa holds a Bachelor of Arts degree in Communication from the University of California, San Diego, and a Master of Science degree in Organizational Leadership from National University.

Monroe Gorden, Jr.

In this senior management role, Monroe provides leadership for an integrated network of more than 20 departments whose programs, services, and experiences connect at some point with every UCLA student in virtually every aspect of the student's life outside the classroom. The Student Affairs organization spans the entire range of student needs and interests from early outreach through graduation, housing, physical and emotional wellness, recreation and student organizations, and a host of other services and opportunities in between.

Monroe began his work at UCLA in 2006 as the Chief Administrative and Financial Officer.  He has taken on several roles during his 15 years at UCLA, including working as the Assistant and Associate Vice Chancellor in Student Affairs in which he managed 11 Student Affairs units and retained responsibility for budget, human resources and compliance for the organization. Finally, he also worked as the ADA/504 Compliance Officer for UCLA, which required him to work with students, faculty, staff and campus visitors to provide guidance and improve access to campus facilities and programs for individuals with disabilities.

Monroe received his Bachelor of Arts (Political Science) degree, with a Business Emphasis, from the University of California, Los Angeles and his Juris Doctorate degree from Pepperdine University School of Law.  He is a member of the California State Bar and is licensed to practice law within the State of California.

Mariam B. Lam, PhD

Mariam B. Lam, PhD is Vice Chancellor for Diversity, Equity and Inclusion, faculty in Comparative Literature, and cooperating faculty in Ethnic Studies at UC Riverside.  She is current Chai r of the UC Council of Chief Diversity Officers (2018-2021).  Prior to her administrative appointment, she served as Vice Chair of the Academic Senate (2014-2016) and Chair of the Committee on Committees (2012-2014).  From 2009-2011, she was a College of Humanities, Arts and Social Sciences Executive Committee Member, while serving as Director of Graduate Studies for the Southeast Asian Studies Research Program, later stepping into the role of Program Director from 2011-2016.  In 2020, she also served as Interim Assistant Dean of Students for Ethnic and Gender Programs.  Her academic research centers on arts and cultures, media development, diaspora and globalization, gender and sexuality, trauma, minoritization and academic disciplinarity.

Dr. Gary Margolis

Dr. Gary Margolis is an entrepreneur and former law enforcement executive who began his career 30 years ago as a deputy sheriff in Chittenden County, Vermont receiving his degree from the University of Vermont. During his 20-year career in policing, he served as a deputy sheriff, municipal police officer, and police academy administrator before serving as Chief of Police at the University of Vermont for more than a decade. During this time, he held leadership and committee appointments with the International Association of Chiefs of Police (IACP) and the International Association of Campus Law Enforcement Administrators (IACLEA). For nine years, he served as a Commissioner and Executive Committee Member for the Commission on Accreditation for Law Enforcement Agencies (CALEA), the premier accrediting body for police organizations, dispatch centers and training academies in the US, Canada and Mexico.

Dr. Margolis co-founded Margolis Healy & Associates, LLC in 2008 (acquired in 2017). MHA is a safety and security consulting firm for universities, colleges and K12 schools. Margolis Healy was chosen by the US Department of Justice to develop the national standards for campus threat assessment and to establish The National Center for Campus Public Safety created by Congress after the tragedies at Newtown, CT and VA Tech.

Dr. Margolis has held faculty appointments at the University of Vermont, Norwich University and Champlain College, and is active with a number of non-profit organizations in his community.

Lewis Michaelson

Lewis Michaelson is a facilitator, mediator and public participation specialist. He has been helping governmental and non-governmental organizations work together with their communities and stakeholders by leading them in collaborative problem-solving and consensus-building processes for over three decades. He has served in this neutral capacity for an impressive array of environmental, cultural, natural resource, land use and community conflicts. He is known for having an ethical, intuitive style that focuses on resolving the most important issues while identifying common ground and areas of agreement. His ability to demonstrate empathy, encourage inclusive dialogue and build trust among all parties has long been his hallmark as a facilitator of important, but difficult, conversations. As a result, he is able to create safe, productive environments for exchanging different perspectives while still addressing the emotions in the room, ultimately ensuring that all voices are heard and acknowledged.

UC Board of Regents Chair John A. Pérez

John A. Pérez is the current Chair of the Board of Regents, and has served as UC Regent since 2014. He has a long history of California public service. He was elected to the state Assembly in November 2008, representing downtown Los Angeles and communities of East Los Angeles. In January 2010, his colleagues elected him California's 68th Assembly Speaker. He was subsequently reelected in 2010 and 2012, making him one of the longest-serving Speakers in the era of term limits. Prior to his service in the Assembly, Speaker Emeritus Pérez was a lifetime member of the Labor Movement, eventually serving as the Political Director for the California Labor Federation.

Dr. Rashawn Ray

Dr. Rashawn Ray, a David M. Rubenstein Fellow in Governance Studies at The Brookings Institution, is Professor of Sociology and Executive Director of the Lab for Applied Social Science Research (LASSR) at the University of Maryland, College Park. He is also one of the co-editors of Contexts Magazine: Sociology for the Public. Formerly, Ray was a Robert Wood Johnson Foundation Health Policy Research Scholar at the University of California, Berkeley.

Roberto Rivera

Roberto is a PhD Candidate in Sociology at the University of California, Riverside. He is the 2018-2019 U.S. Fulbright Scholar Criminology Award recipient to Jamaica. He researches structural intersections within police agencies and examines the variable of communal trust. He's a Critical Race Theorist and is a retired police officer of 20 years. As an officer, he presented in 2008, to the U.S. Department of Justice (DOJ) for his Adelante Project initiative. He's developing his Holistic Policing methods that shy away from traditional policing methods. He was profiled in 2016 by Esquire Kim Wright in "Lawyers as Changemakers: The Integrative Global Law Movement" which covers the expansion and development of the Integrative Law movement. His master thesis was published by Routledge Taylor and Francis as a chapter in, Gringo Injustice (2019). Roberto is part of the Restorative Justice movement and has a book forthcoming on his Holistic Policing methods. 

Caroline Nobo Sarnoff

Caroline Nobo Sarnoff is a Research Scholar in Law and Executive Director of the Justice Collaboratory at Yale Law School, where she provides strategic direction and leadership to the Justice Collaboratory's unique network of interdisciplinary scholars and staff. With 15 years of experience, Caroline is a career criminologist and national expert on criminal justice data and infrastructure. She is a fierce advocate for criminal justice system transparency, and is often featured translating research into policy and practice. Her expertise includes policing, gun violence, community-based research methodologies, and the progressive prosecutor movement.

Sarnoff's work has been featured internationally including on Salon.com, the Memory Motel podcasts, and Narativ storytelling workshops. In addition, Caroline sits on the board for a Connecticut non-profit serving incarcerated parents and their children (CLICC) and is a member of her town council's Ethics Committee.

Sarnoff holds a Master in Science in Criminology from the University of Pennsylvania and a B.A. in Sociology from Mount Holyoke College.

University of Oregon President Michael Schill 

Michael H. Schill is the 18th president of the University of Oregon. He also holds a tenured faculty appointment in the UO law school. During his tenure, President Schill has launched a series of initiatives to advance the university's priorities of enhancing academic and research excellence, supporting student access and success, and improving campus experience and diversity. In 2016, he announced the launch of the Phil and Penny Knight Campus for Accelerating Scientific Discovery, a billion-dollar initiative to transform innovation at the UO which officially opened in 2020. Prior to coming to the UO, Schill was the dean of the University of Chicago Law School. He also served as dean of the University of California, Los Angeles School of Law, and was a law professor at both New York University and the University of Pennsylvania. Schill graduated from Princeton with a degree in public policy and earned his JD from the Yale Law School.

Carroll Seron

Carroll Seron is Professor Emerita in the Department of Criminology, Law and Society at UC Irvine. Her research has examined the professions of legal organizations, including lawyers, judges, and police officers.  Her research on policing examined how the public and police officers understand police-resident encounters, including those they deem a form of misconduct, and how they form judgments about the seriousness and appropriate level of punishment of allegations of police misconduct; findings document a systematic difference in the judgments of the general public, regardless of race, compared to the judgments of those in uniform.  At UC Irvine, she was a member of the 2017 UC Irvine Senate Task Force that prepared a report, "A Proposal for Improving UCIPD-UCI Community Relations;" she was the founding Chair of the Public Safety Advisory Committee. She served as the President of the Law & Society Association, an interdisciplinary professional organization committed to understanding the structure and workings of law, including law enforcement.

Naomi C. Waters

Naomi C. Waters is a transfer student at the University of California at Riverside, where she majors in Public Policy and African American Studies. As she continues on her educational path, Naomi has also pursued being a responsible citizen and student advocate. On top of her varying interest in Public Policy and its adjacent disciplines (sociology and political science), she is fascinated by the study of law. Naomi's ultimate career goal is to become a professor of Constitutional Law.