UC Campus Safety Symposium
Speaker and Facilitator Bios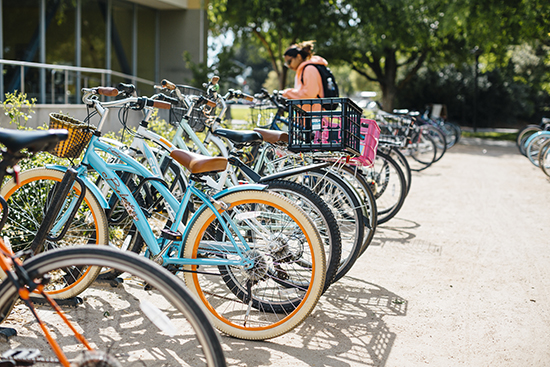 Speaker and Facilitator Bios
Dr. Lande Ajose

Dr. Lande Ajose is the Senior Policy Advisor for Higher Education for Governor Gavin Newsom. She is responsible for developing and shaping the Governor's higher education policy agenda, which is focused on protecting college affordability, preserving college access, and increasing system efficiency in order to meet the state's need for a skilled and educated workforce.  Prior to this appointment, she served as executive director of California Competes, a nonpartisan, nonprofit project that develops and advocates on behalf of policies to equitably boost California's postsecondary degree attainment. Her experience in higher education spans college admissions at Vassar College, education and workforce development funding at the James Irvine Foundation, and research and evaluation at MDRC, where she managed a comprehensive evaluation of the Achieving the Dream Initiative. An ardent advocate for college affordability, in 2014 she was appointed to the California Student Aid Commission (CSAC) by Governor Jerry Brown and served as chair for two years until her resignation in May 2019.  She has served on boards of the Institute of College Access and Success (TICAS), the Institute for Higher Education Policy (IHEP) and, until her appointment to the Governor's office, she was a WASC Senior College and University Commissioner. She currently serves on the advisory committee for the Higher Education Policy Center at the Public Policy Institute of California and on the Board of Trustees at Occidental College. A graduate of Occidental, she earned her master's degree from the School of Public Affairs at UCLA and holds a PhD from the Massachusetts Institute of Technology.  She was recently awarded an honorary doctorate from her alma mater.

Aidan Arasasingham

Aidan Arasasingham is the President of the UC Student Association, the official voice of the over 285,000 UC students at the university, state, and federal levels. He is especially focused on advancing pro-student affordability, accessibility, and equity policies that support UC's most marginalized student populations. His perspectives on higher education policy have been featured in Los Angeles Times, Chronicle for Higher Education, and Education Writers Association articles and events. He also serves and has served on the boards of the Associated Students UCLA (ASUCLA), Westside Young Democrats Club, and the Irvine Unified School District (IUSD). He is a life-long Californian, and a senior at UCLA majoring in Global Studies with minors in Urban & Regional Studies and Art History.

Michael Avant

Michael Avant began working as a Patient Transporter at UC San Diego Medical Center in 2002. From the beginning, Michael's leadership skills were evident and it didn't take long for him to be elected to represent UCSD on the union's statewide Executive Board.

Since 2011, Mike has been re-elected to serve as Vice President of AFSCME 3299. In 2014, as protests over the recent deaths of black men at the hands of police rocked the country and coalesced in the Black Lives Matter movement, Michael joined other 3299 leaders in founding the Racial Justice Working Group. The working group has worked on issues of racial justice both within the union, as well as given support to community struggles. Michael also was on the UC Taskforce. Michael would like to have the community at the table regarding the safety of students and workers at the University of California.

Gwen Chodur

Gwen Chodur is the President of the UC Graduate and Professional Council. She is a 5th year PhD candidate in Nutritional Biology at UC Davis, where she is also serving her second consecutive term as the External Vice-President of the Graduate Student Association. Gwen is a member of the UC System-wide Basic Needs Committee as well as serving as the President for the National Association of Graduate-Professional Students. Prior to attending UC, Gwen earned a Masters of Science in Public Health degree from the Johns Hopkins Bloomberg School of Public Health.

Jack B. Clarke, Jr.  

Jack B. Clarke, Jr. is a Partner in the Litigation and Schools Departments of the Riverside office of Best Best & Krieger LLP.  Jack is involved in several types of litigation concerning education law, special education disputes, public agency litigation and other types of substantial litigation matters.  Jack has successfully defended school districts and other clients in general litigation matters, student disciplinary matters, civil rights, Constitutional claims and special education due process hearings in administrative and courtroom hearings and trials.  Jack received his Juris Doctorate degree, with distinction, from the University of the Pacific, McGeorge School of Law, in 1985 and his B.S. degree in Business Administrative Studies from the University of California, Riverside in 1980.

UC President Michael V. Drake, M.D.

Dr. Michael V. Drake is the 21st president of the University of California. Dr. Drake previously served as president of The Ohio State University (OSU) from 2014 through June 2020. Prior to his six years at OSU, his entire academic career has been at UC, including as chancellor of UC Irvine for nine years from 2005 to 2014 and as the systemwide vice president for health affairs from 2000 to 2005. Drake received his A.B. from Stanford University and his residency, M.D., and fellowship in ophthalmology from UCSF. He subsequently spent more than two decades on the faculty of the UCSF School of Medicine, including as the Steven P. Shearing Professor of Ophthalmology.

Humberto Flores

Humberto Flores holds a B.A. in sociology from UCLA, where he was a member of Million Dollar Hoods and the Underground Scholars Initiative. He is currently a second-year Ph.D. student in the department of sociology at UC Riverside conducting an intersectional study on legal cynicism. His work focuses on policing practices that marginalize racially minoritized communities in Riverside and San Bernardino, California.

Lisa Gordon, M.S.

Lisa Gordon is a dynamic facilitator, trainer, and consultant, and CEO of Lisa Inspires, with more than 20 years of experience in business, community, government and international relations. Lisa Gordon has more than 15 years of experience in effectively facilitating dialogue, and proven expertise in building consensus among diverse stakeholders including colleges and universities, non-profit organizations, public officials, executive teams, international audiences, and the community-at-large. Lisa delivers an interactive engagement style and process that opens dialogue, bridges gaps, honors participants' views and voices, and creates a safe environment where perspectives are valued and free of judgment or criticism. With this approach, outcomes include a more inclusive and trusting engagement and learning process, a collaborative spirit, and achievement of objectives. Lisa holds a Bachelor of Arts degree in Communication from the University of California, San Diego, and a Master of Science degree in Organizational Leadership from National University.

Dr. Nicole Green

Dr. Green is a counseling psychologist who received her Ph.D. in Counseling Psychology at the University of Southern California. She also received her Ed.M. from Harvard University Graduate School of Education where she studied academic risk and resilience. She currently serves as the Executive Director of UCLA Counseling and Psychological Services (CAPS), UCLA Campus Assault Resources and Education (CARE) program and the Resilience in your Student Experience (RISE) program, which focuses on resilience, well-being and positive mental health practice in everyday life. Her other areas of interest include academic success among students of color, African American family issues, sexual assault, and intimate partner violence issues. Dr. Green is actively involved in the Organization of Counseling Center Directors in Higher Education (OCCDHE) and the Southern California Association of Black Psychologists She is a recipient of the Minority Fellowship Program Award from the American Psychological Association.

Elizabeth Halimah

Elizabeth (Liz) Halimah has over 25 years of experience in higher education policy and management, most recently as the Associate Vice Provost and Chief Policy Advisor for Graduate, Undergraduate and Equity Affairs at the University of California. In her current position, Liz is the chief strategist for the UC systemwide office that provides leadership and support for efforts that advance UC equity and inclusion for faculty, students, and staff, that promote access to and successful completion of baccalaureate and graduate degrees, and that help to provide an exemplary student academic experience.  Previously, Liz was Assistant Vice Chancellor and Chief of Staff of Equity & Inclusion at UC Berkeley, where she co-wrote and oversaw the implementation of an unprecedented campus strategic plan for equity, inclusion and diversity. Liz's other professional interests and experience includes: data analytics and policy analysis; higher education leadership, and college admissions and access.  Liz is a graduate of the Goldman School of Public Policy at UC Berkeley.

Lewis Michaelson

Lewis Michaelson is a facilitator, mediator and public participation specialist. He has been helping governmental and non-governmental organizations work together with their communities and stakeholders by leading them in collaborative problem-solving and consensus-building processes for over three decades. He has served in this neutral capacity for an impressive array of environmental, cultural, natural resource, land use and community conflicts. He is known for having an ethical, intuitive style that focuses on resolving the most important issues while identifying common ground and areas of agreement. His ability to demonstrate empathy, encourage inclusive dialogue and build trust among all parties has long been his hallmark as a facilitator of important, but difficult, conversations. As a result, he is able to create safe, productive environments for exchanging different perspectives while still addressing the emotions in the room, ultimately ensuring that all voices are heard and acknowledged.

UC Board of Regents Chair John A. Pérez

John A. Pérez is the current Chair of the Board of Regents, and has served as UC Regent since 2014. He has a long history of California public service. He was elected to the state Assembly in November 2008, representing downtown Los Angeles and communities of East Los Angeles. In January 2010, his colleagues elected him California's 68th Assembly Speaker. He was subsequently reelected in 2010 and 2012, making him one of the longest-serving Speakers in the era of term limits. Prior to his service in the Assembly, Speaker Emeritus Pérez was a lifetime member of the Labor Movement, eventually serving as the Political Director for the California Labor Federation.

Geoffrey Raymond

Geoffrey Raymond is a professor of Sociology and Linguistics at the University of California–Santa Barbara. His research uses detailed analyses of large databases of video-recordings to examine talk-in-interaction as a point of production for social life. Current projects include understanding routine sources of trouble and inequity in police encounters with the public, situational factors and mechanisms in enactments of violence, and how people draw on and use categories (i.e., words and phrases associated with who people are or maybe, such as child, dancer, grandparent, woman, doctor, parent, carer, Irish, police officer, etc.) in everyday social life. His research has appeared in the American Sociological Review, Research on Language and Social Interaction, Social Psychology Quarterly, and Language in Society, among other places. He is also co-editor of several edited collections including, Talk and Interaction in Social Research Methods, Conversational Repair, and Human Understanding, and Enabling Human Conduct: Studies of talk-in-interaction in honor of Emanuel A. Schegloff.

Martin Reed

Martin Reed is the Assistant Vice Chancellor for Student Life and Residence Education at UC Merced and is a member of the Police Advisory Board since August 2019.  He collaborates with colleagues and students to create safe, inclusive, and vibrant academic learning communities in his leadership role. He is an experienced senior-level administrator with over 23 years of higher education experience overseeing housing and residence life programs. Reed received his Bachelor of Arts (Communication) degree from California State University, Northridge, a Master of Arts (Public Administration) degree from Clark Atlanta University, and is pursuing his EdD/Educational Leadership (CANDEL) from the University of California, Davis.

Naomi Riley

Naomi Riley is a 4th-year student majoring in Political Science and minoring in Chicano Studies and African American Studies. She is the Student Body President of UCLA, UC Council of Presidents Undergraduate Chairwoman, and organizer within the No UCPD Coalition–a Black, Brown, Indigenous, and justice-impacted student-led group that aims to defund, disarm and dismantle the University of California Police Department through research and community organizing. She has been an active Black and Latina student leader for years in both her own community and UCLA's Black and larger campus community. Naomi aims to advance cross-community coalition building and equity for working-class Black, Indigenous, and people of color communities. Within her term, she is especially focused on issues relating to policing and reimagining campus safety alongside increasing support services for our most marginalized students. 

Michelle Servin

Michelle Servin is a first-generation, indigenous undergraduate student in the Department of Geography at UCLA. At UCLA, Michelle does research with the Million Dollar Hoods Project under Dr. Kelly Lytle-Hernandez and with the Carceral Ecology Lab under Dr. Nicholas Shapiro. Michelle is the co-chair of the Underground Scholars Initiative at UCLA and is also a USI FTP Fellow. Michelle is also the co-founder of the No UCPD Coalition at UCLA; a Black, Brown, Indigenous, Formerly INcarcerated and System Impacted student led organization aiming to divest, disband, and disarm UCPD. Michelle will continue to challenge institutional systems and re-imagine public safety, housing, policing, and resources by continuing with a Masters in Urban Planning this fall. Michelle believes that the community holds the power to keep each other safe and thrive, and we must divest from institutions rooted in racism and invest in resources and community-based organizations. 

Katie Tinto

Katie Tinto is a Clinical Professor of Law and Director of the Criminal Justice Clinic at UC Irvine School of Law. Professor Tinto teaches, practices, and researches in the areas of indigent criminal defense, reentry, compassionate release, and the immigration consequences of criminal convictions. Professor Tinto is currently Chair of the Public Safety Advisory Committee (PSAC) at UCI. Prior to entering academia, Professor Tinto worked for over seven years as a public defender in the Alternate Public Defender's Office of Los Angeles County.

Naomi C. Waters

Naomi C. Waters is a transfer student at the University of California at Riverside, where she majors in Public Policy and African American Studies. As she continues on her educational path, Naomi has also pursued being a responsible citizen and student advocate. On top of her varying interest in Public Policy and its adjacent disciplines (sociology and political science), she is fascinated by the study of law. Naomi's ultimate career goal is to become a professor of Constitutional Law.

Azadeh Zohrabi

Born into a lineage of activists and advocates, Azadeh Zohrabi is a natural leader who has experienced the intergenerational impacts of imprisonment and has a deep conviction to advocate for the underdog. With extensive experience in public policy, leadership development, community organizing, and research, she is devoted to ending mass incarceration and supporting formerly incarcerated leaders into new lives within their communities. She is currently the Director of the Underground Scholars at UC Berkeley—a program that provides recruitment, retention, and advocacy support to incarcerated and formerly incarcerated students. Her work has been cited by courts, attorneys, and scholars and has been featured in The New York Times, The Nation, The Guardian, Washington Post, The Atlantic, Ebony, Mother Jones, and Al Jazeera. Azadeh earned two BA's from UC Riverside in Ethnic Studies and African American Studies and a JD from UC Hastings College of the Law.