Systemwide Human Resources
UC Women's Initiative for Professional Development (UC WI)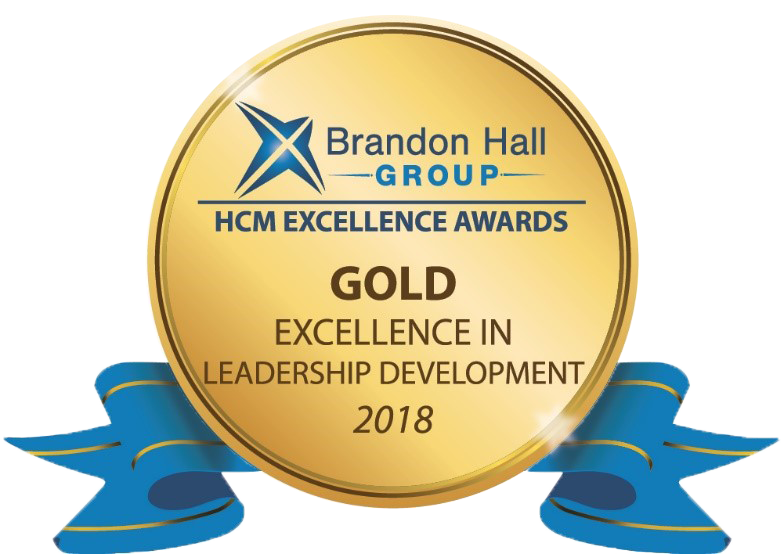 Winner of the 2018 Brandon Hall Group Excellence Gold Award for the "Best Advance in Women's Leadership Development"
Program Purpose
UC WI is an experiential professional development program offered to mid-career women, faculty, academic personnel and staff who demonstrate the potential to advance their careers at UC. 
Program Sponsors and Management
Target Audience
Mid-career faculty, academic personnel, and staff from campuses, health centers, Division of Agriculture and Natural Resources, Lawrence Berkeley National Laboratory, and Office of the President
Women who have demonstrated potential for advancement.
Program Components
Each cohort includes 30 participants
Each cohort program is comprised of 4 sessions over 4.5 days:

First session of each cohort program being 1.5 days, remaining sessions will be 1 day each
Final session of each cohort program will be regional North and South capstone graduation event
Program Facilitators
Each session will be led by a Coro and a UC Facilitator

UC Facilitators will be certified in partnership with Coro through a "Train-the-Trainer" process
Facilitator nominations will be handled separately from the participant nomination process
A request for nominees will be made directly to past UC WI graduates

2019 UC WI Program
Program Schedule and Nomination Timeline
2019 Nomination and Selection Process: September – October 2018
2019 Program Dates by Cohort


Cohort 1 (North & South): January – March 2019, Graduations in March 2019
Cohort 2 (North & South): April – June 2019, Graduations in June 2019
Cohort 3 (North & South): September – November 2019, Graduations in November 2019
Nomination Process
Nomination Submissions Due: October 12, 2018

One nomination request in Fall 2018 for participants and alternates will be made for all six 2019 programs
Each UC location may define their own internal nomination process, please contact your location Human Resources office for more information before submitting an online nomination
UC Locations determine allotted participant and alternate nominations for all three 2019 Cohorts
Submit 2019 nominations using the online UC WI Nomination Form
Nomination Timeline
Date (Range)
Event
September 7, 2018
Call for All 2019 Cohort Nominations Opens
September 7 – October 12, 2018
Location Nomination Process Takes Place
October 24, 2018, 5:00 pm
Final Participant and Alternate Names
For All 2019 Cohorts Due from Locations to Systemwide Talent Management

October – November, 2018
Selected Participant Notification from Systemwide
Talent Management
Participant cohort preference identification
January 15, 2019
North Cohort 1 Begins
January 23, 2019
South Cohort 1 Begins
Participant Nomination Criteria
Women in mid-career who demonstrate the potential to advance in their careers at UC
Current faculty, academic personnel, and staff 
Represent the diversity at each UC location
Represent different functions and departments at each location
Able to commit to the program with full attendance and participation at all sessions
Able to complete intersession assignments which require up to two hours between seminars
Have commitment and support of their nominating sponsor and/or manager
2019 Participant Costs
$1925/participant program fee covers all program materials and facilitation fees.
The participant's UC location is responsible for covering all travel related costs. Participants manage their own travel arrangements and submit travel reimbursements to their location/department using the established location Travel & Entertainment procedures.
Location Allocated Participant & Alternates per Cohort
North
South
Location
Participants
Alternates
Total
All 3
Cohorts
Location
Participants
Alternates
Total
All 3
Cohorts
Agriculture & Natural Resources*
2
1
9
Agriculture & Natural Resources*
2
1
9
Berkeley
4
2
18
Irvine
4
2
18
Berkeley Lab
2
1
9
Irvine Health
2
1
9
Davis
4
2
18
Los Angeles
4
2
18
Davis Health
2
1
9
Los Angeles Health
2
1
9
Merced
4
2
18
Office of the President*
2
1
9
Office of the President*
2
1
9
Riverside
4
2
18
San Francisco
4
2
18
San Diego
4
2
18
San Francisco Health*
2
1
9
San Diego Health
2
1
9
Santa Cruz
4
2
18
Santa Barbara
4
2
18
Total
30
15
135
Total
30
15
135
*Employee's primary office is located respectively in either North or South