Safety and Loss Prevention
UC PATH Building - Riverside
UC Path Building – Riverside: Emergency procedures
Emergency Procedures Handbook (pdf)
AEDs (Automated External Defibrillators)
The UC Path Building (Riverside) has an AED located in Room 3106. In the event of a cardiac-related medical emergency (or unconscious/unresponsive person) – call 911– then send a runner to retrieve the nearest AED. Find a trained AED-CPR rescuer (rescuers can be identified by the "AED" sticker on their nameplate; see list of trained staff below). Also notify Security (787-5020) of the medical emergency.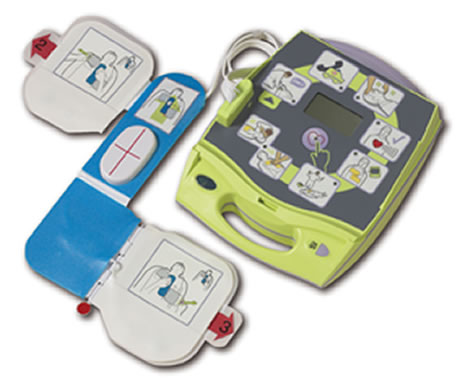 UC Path Building – Riverside CPR-AED Trained Rescuers List (pdf)
Portable Oxygen Units
A portable oxygen tank is located in Room 3106, mounted on the wall near the AED and First Aid kit.
These units should be used to administer oxygen to someone having difficulty breathing or shortness of breath.
The portable unit can be easily removed from the wall and carried to the individual in need. A mask with a one-way valve is included. Instructions for use are on the front of the unit.