Chief Investment Officer of the Regents
Department leadership

Jagdeep Singh Bachher
Chief Investment Officer and Vice President of Investments
10 years experience; joined UC on April 1, 2014
Jagdeep Singh Bachher is responsible for managing the UC pension, endowment, short-term, and total-return investment pools. He reports directly to the Board of Regents on investment matters and the chief financial officer on administrative issues related to managing a group of more than 60 investment professionals and staff.
Before joining the UC system, Bachher was an executive vice president of venture and innovation for one of Canada's largest and most diversified investment fund managers. He was with Alberta Investment Management Corp (AIMCo), based in Edmonton since 2009. He also served as the corporation's deputy chief investment officer and chief operating officer. With an investment portfolio of more than $66 billion (U.S. dollars), AIMCo invests globally on behalf of public sector pension plans, provincial endowments, and government funds.
Prior to his position at AIMCo, he served as president at JH Investments (Delaware) LLC and worked in the U.S. Wealth Management, Canadian, and Investments divisions of Manulife Financial. Before joining Manulife, he was an entrepreneur. He is a visiting scholar in the Global Projects Center at Stanford University and chairman emeritus of the Institutional Investors Roundtable, a leading financial think tank. He is also a member of Young Presidents' Organization (YPO) and the Institute of Corporate Directors. Bachher received his Ph.D. and M.A.Sc. degrees in management sciences and B.A.Sc. degree in mechanical engineering from University of Waterloo. He has been a champion for change in the investment business and gained an international reputation as an innovator.
---

Randolph E. Wedding, MBA
Senior Managing Director -- Fixed Income Investments
36 years experience, 16 years with UC
 Mr. Wedding is responsible for overseeing the strategic focus and management of the long- and short-term fixed-income portfolios.  Before joining the Office of the Chief Investment Officer of the Regents in 1998, Mr. Wedding was Manager of Currency Options and Derivatives Trading for Bank of America, NT&SA, New York; Managing Director, Commodities and Derivative Sales for Bear Stearns & Co., New York; and Principal, Manager of Fixed-Income Derivative Sales for Morgan Stanley & Co., New York. Mr. Wedding began his career with Wells Fargo Bank, responsible for the Bank's Fixed Income Portfolio. Mr. Wedding earned his MBA in finance from the University of California, Berkeley and BA in mathematics from the University of California, San Diego.

Brian J. Gibson, MBA
Senior Investments Advisor
35 years experience
Before coming to the University of California in November 2014, Brian J. Gibson was a financial and investment consultant with Redbridge Financial. From December 2008 to June 2012, Mr. Gibson was the Senior Vice President, Equities of Alberta Investment Management Corp. During 2008, Mr. Gibson was President and Chief Executive Officer of Panoply Capital Asset Management Inc., a private investment firm. Prior to 2008, Mr. Gibson was the Senior Vice President, Public Equities for the Ontario Teachers' Pension Plan. He has served as a director of a number of public and private companies.
During his 35-year career, Mr. Gibson has been responsible for the management of various large equity investment portfolios, including those of insurance companies, a chartered bank, pension and mutual funds, and endowments. Mr. Gibson has particular expertise in "relationship" investing, corporate governance, corporate finance and capital markets. Mr. Gibson received his MBA from the University of Toronto, is a Chartered Financial Analyst, and is a graduate of the Directors' Education Program sponsored by the Institute of Corporate Directors.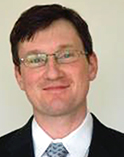 Ashby Monk, MA, Ph.D.
Senior Advisor
Mr. Ashby Monk advises the CIO and leadership team on organizational strategy, focused on the 18- to 36-month window of investment opportunities.
He is well regarded in the investments industry and widely considered a thought leader. He is also very active in participating with global forums of institutional investors.
Mr. Monk is the Executive Director of Stanford University's Global Projects Center. He is also a Senior Research Associate at the University of Oxford.
He has a strong track record of academic and industry publications. He was named by aiCIO magazine as one of the most influential academics in the institutional investing world. His research and writing has been featured in The Economist, New York Times, Wall Street Journal, Financial Times, Institutional Investor, Reuters, Forbes, and on National Public Radio among a variety of other media.
His current research focus is on the design and governance of institutional investors, with particular specialization on pension, endowment and sovereign wealth funds.
Mr. Monk received his Doctorate in Economic Geography at Oxford University and holds a Master's in International Economics from the Universite de Paris I - Pantheon Sorbonne and a Bachelor's in Economics from Princeton University.