Recruitment Data Analysis Project
ADVANCE PAID collects and aggregates faculty recruitment data that are transportable not only across the 10 UC campuses, but potentially across broader subsets of universities or disciplines. The Recruitment Data Analysis Project (RDAP) seeks to augment best practices in faculty recruitment by taking advantage of UC's 10-campus data protocols and developing a common data bank of search information (see Table 1. for a list of reported faculty search data). Data is analyzed and used to pinpoint roadblocks to recruitment of women and under-represented minority applicants in STEM, and to shape recruitment practices that overcome such roadblocks.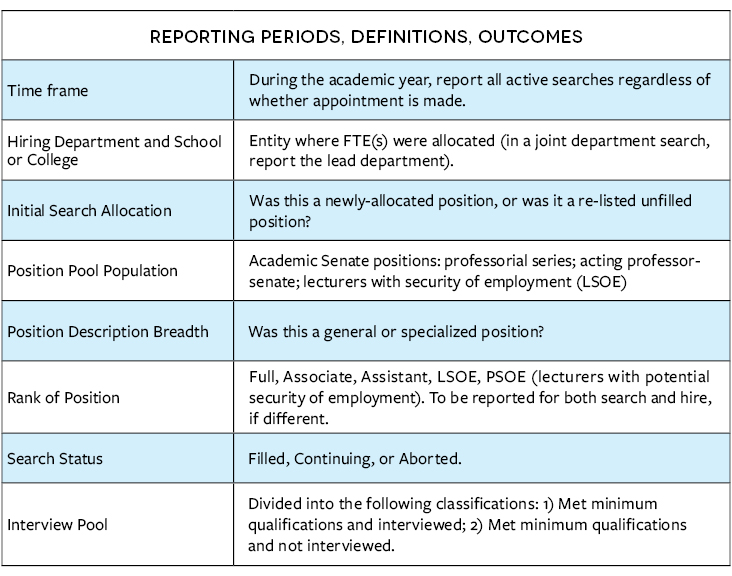 Table 1. Systemwide Faculty Search Data template.
UC Recruit
The web-based recruitment tool UC Recruit, now running live on all campuses, affords the University its first opportunity to gain access to this valuable information. Recruit provides for secure online academic employment recruitment management, supporting the entire recruitment workflow from creation, application, reference gathering, reviewing by the search committee, and, finally, selecting a hired candidate. Reports are built in to the system, providing for an easy way to create the reports that the University of California's Office of the President uses to ensure all campuses meet their requirements as equal opportunity employers. Recruit also ensures the security and integrity of all applicant, reference, and related recruitment data. Take a video tour of UC Recruit.