UC Team and Individual Recognitions
Congratulations to the following teams and individuals for the recognition they received on their projects.
Team Recognition
IT COE Team's Web Accessibility Project
A project to improve the accessibility of UC websites was highlighted by the IT organization as one of the Top 6 UC IT Wins of 2017. Strategic Sourcing partnered with IT on the initiative funded by Risk Management. The sourcing effort was led by Karen Rhee, Commodity Manager, and Neil Kronenthal who provided analytical support above and beyond the call of duty. Read the UC IT blog HERE (listed as #3 on the list).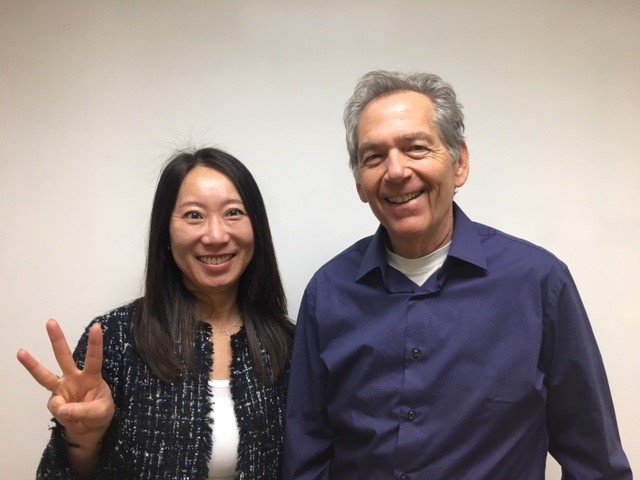 Karen Rhee and Neil Kronenthal, UC Oakland
Focus on Efficiency Awards
During the 2017 California Public Higher Education Collaborative Business Conference (CPHE), UC Davis and UC San Diego's Integrated Procure-to-Pay Solutions (IPPS) received Focus on Efficiency Awards. The award recognizes innovative practices that have been implemented to improve operational performance, services, and outcomes for higher education.
UC Davis
Administrative Computer Standards: The team, representing Supply Chain Management, Strategic Solutions, Information and Educational Technology and the College of Engineering were recognized for their Computer Bulk Purchasing initiative which synchronizes procurement procedures, implements hardware standards and bundles large orders to drive deeper discounts.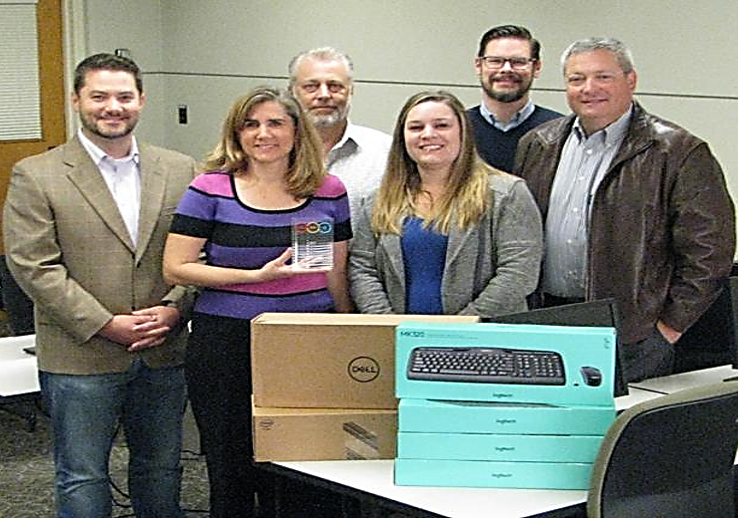 Administrative Computer Standards team, from left, Hampton Sublett, Carolyn Nordstrom, Michael Morgan, Britany Duyanovich, Steve Pigg and Tim Maguire. Not pictured: Quico Gonzalez. (Brei Thompson/UC Davis photo)
UC San Diego
The Gift Card Program: The IPPS Payment Services team was recognized for its ever-evolving, innovative gift card program. The gift card program meets a wide-variety of campus needs, including compensating clinical trial participants and recognizing milestone work anniversaries.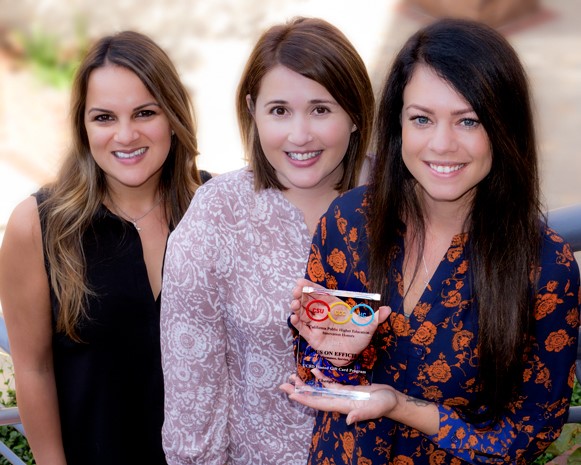 Gift Card Team pictured left to right: Monica Menendez, Heather Vinograd, Shantal Flores
The Flood Recovery: The IPPS team that supported the recovery efforts following the water main break at the Logistics warehouse were also recognized with an award.  By leveraging internal staff to manage different pieces of the recovery, the core, day-to-day Logistics operations that serve campus were maintained, with little impact to campus.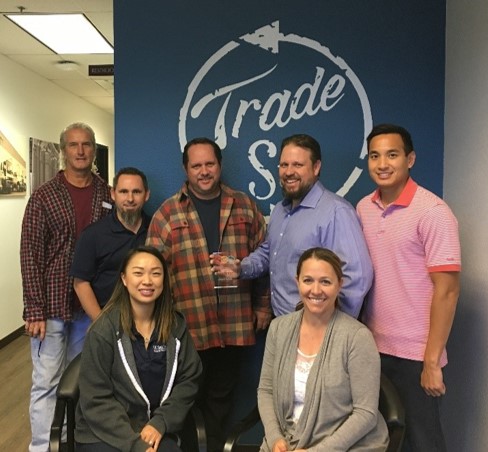 Trade Street team pictured: Back row L-R: Steve VanDuine, Robbie Jacob, Scottie Profitt, Tim Wheeler, David Tran; Front row L-R: Kristen Lam and Gisella Higgins
Individual Recognition
Tim Loomas- Oakland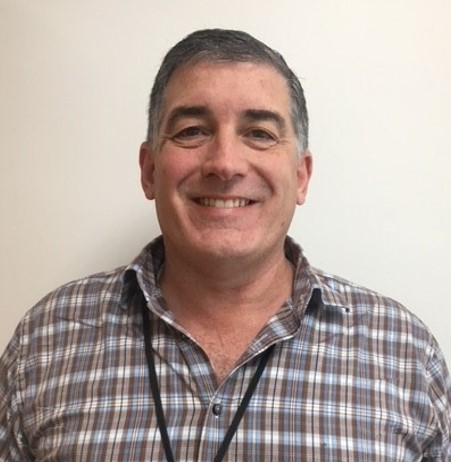 Tim Loomas' presentation "Innovating on a Budget" was selected as a winner of the National Assessment of Educational Progress (NAEP) New Submitter Contest.  As a winner, he will receive a complimentary full-conference registration to NAEP's 2018 Annual Meeting in Orlando, FL from April 8th – 11th.  For those attending the conference, you won't want to miss his session. Congratulations Tim!
Armando Escobedo- UC San Diego
Armando Escobedo, UC San Diego Moving Services manager, was honored by Environment, Health, & Safety (EH&S), with their Hero Award for Excellence. The award commends UC San Diego faculty, staff, and students for their acts of courage and bravery. Armando was recognized for saving the life of a colleague on campus using CPR. It was his quick thinking and assessment of the situation that saved a life. Armando also received the Heart Beat Hero Award from San Diego Project Heart Beat and a Recognition Award from Cardiac Science.
EH&S interviewed Armando to highlight the importance of CPR and AED training.
Congratulations and thank you Armando!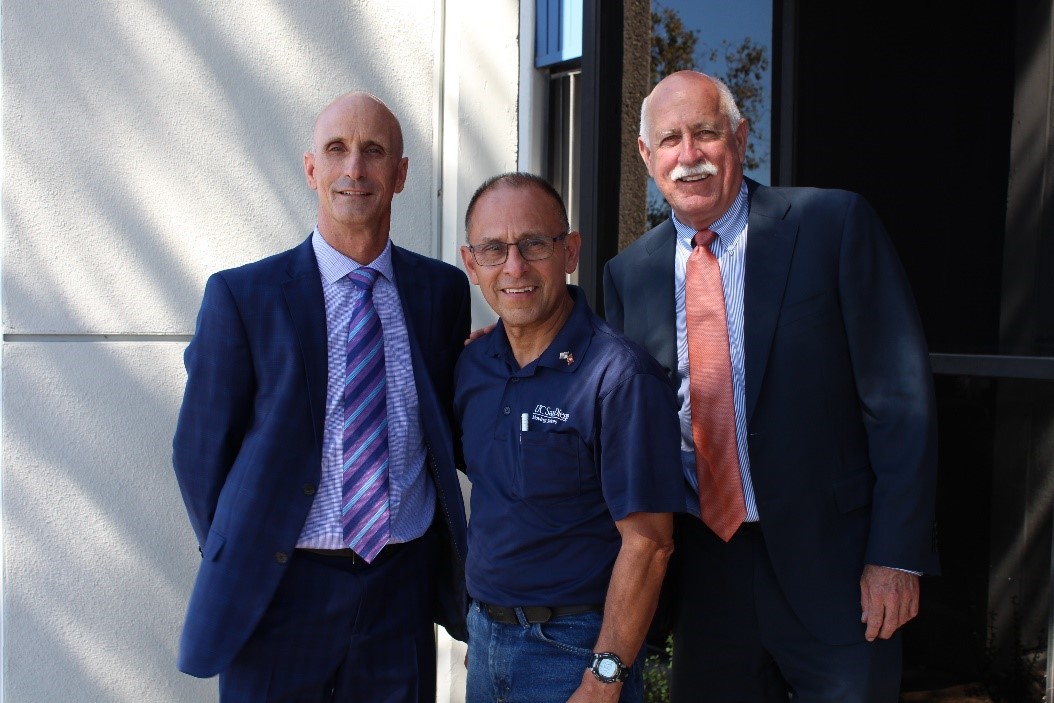 Pictured L-R: Dismas Abelman, Emergency Services Manager, Armando Escobedo, Moving Services Manager, Garry MacPherson, Associate Vice Chancellor