A World View into Supply Chain 500
At a recent international symposium on public procurement, many European countries showed interest in the UC methodology for calculating financial benefits. The International Research Study on Public Procurement (IRSPP) was held in September at Politecnio de Milano in Milan, Italy. The workshop theme was Collaborative Procurement. Over 15 countries participated in the event including Germany, The Netherlands, South Africa, Hungary, and France. 
Along with Dr. Cliff McCue from Florida Atlantic University, Darin Matthews (Director of Procurement & Supply Chain, UCSC) presented a case study on the University of California's procurement system. He explained the governance structure of the Procurement Leadership Council, where all ten campuses and the Office of the President worked together to make strategic decisions. A key part of the presentation was how the UC system utilizes Benefit Bank to track the benefits achieved across the state. 
The success of the Procurement 200 program was discussed, as it exceeded its benefit goal of $200 million one year early. Naturally, the current initiative of Supply Chain 500 was shared as UC's attempt to better maximize the supply chain and gain even higher returns ($500 million annually within 5 years).
Top procurement officials from the German and Dutch governments were impressed with the methodology used by UC to validate negotiated costs savings, cost avoidance, and revenue generation. After the conference, the Dutch chief of procurement requested additional information from UC, as they believe the methodology could work well for them.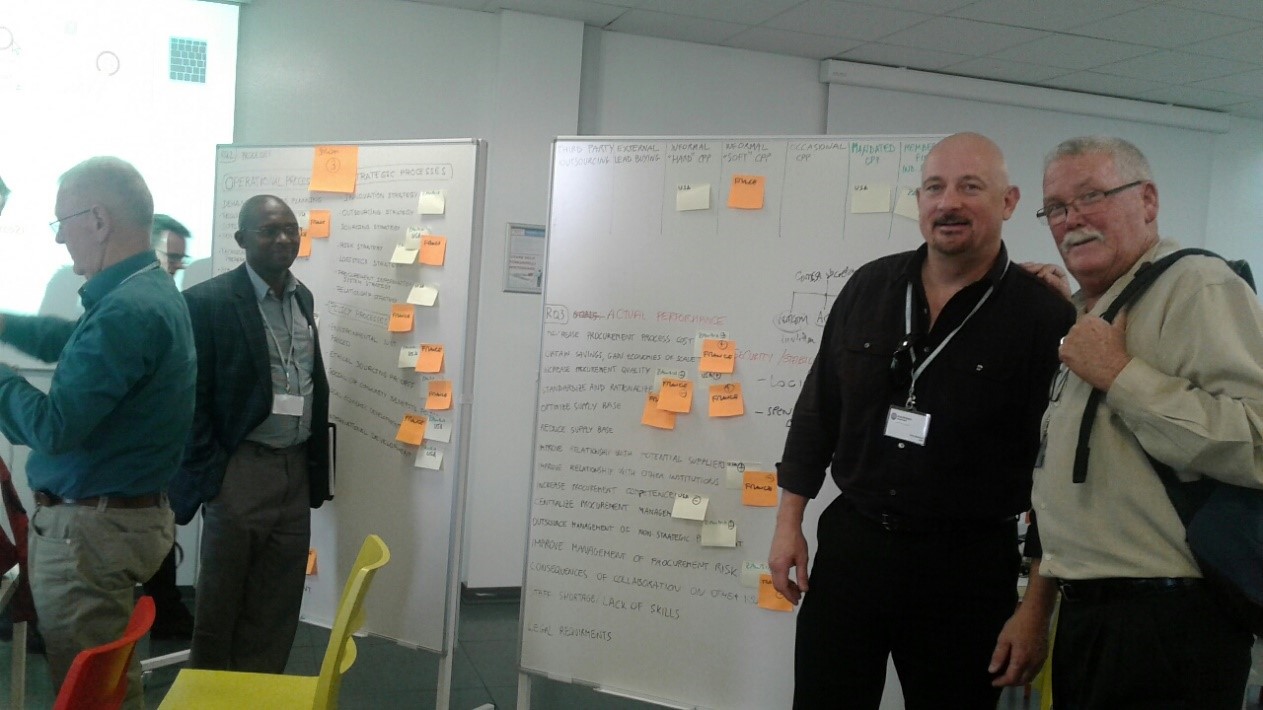 Darin Matthews (second from right) with Dr. Cliff McCue (far right) at the IRSPP Conference