We help keep you informed about what it means to be part of the UC community.
Internal Communications supports communications for UCOP and systemwide business functions and initiatives that impact UC's diverse employee and retiree population. In partnership with UCOP and UC campuses, medical centers and labs, we provide news and information about the benefits of UC employment and the value that the people of UC add to our communities, to the state and beyond.
Paul Schwartz
Internal Communications Director
UCOP's E-Newsletter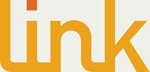 Stay informed, stay connected with the UCOP community's weekly e-newsletter.
Stay connected

"In my role as chief advocate for UC it's important you know what I'm doing and thinking.
I'll be reaching out to the UC community to share my thoughts and experiences and I'd love to have you join me."