Ethics, Compliance and Audit Services
UC Research Data Privacy Summit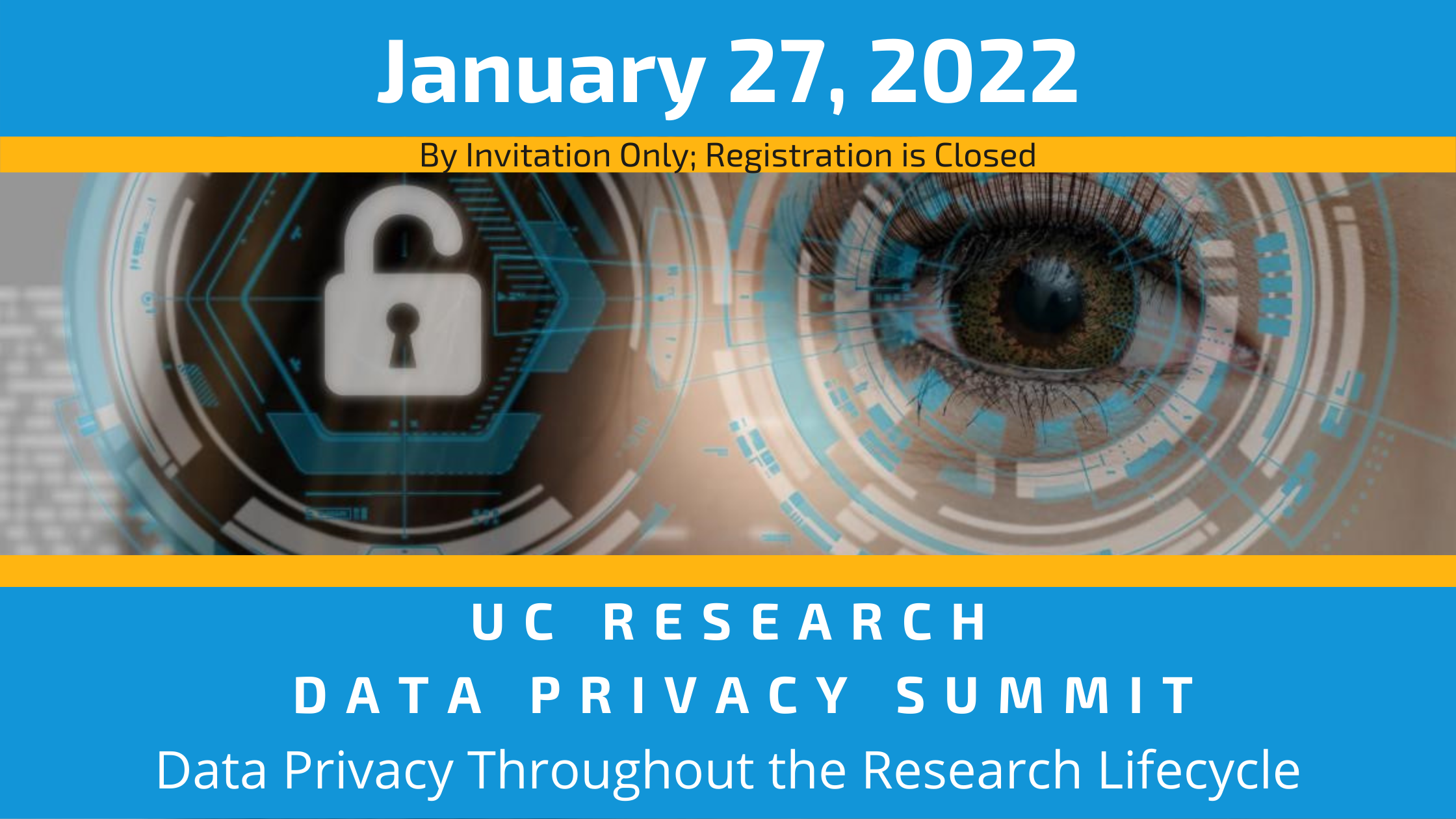 Data Privacy Throughout the Research Lifecycle
UCOP's ECAS, RPAC, UC Legal, and UC Health are pleased to invite you to a virtual interactive systemwide event to discuss laws, regulations, policies and processes impacting research data privacy throughout the research lifecycle. This event is designed to bring together IRB directors, research compliance, health and campus privacy, contracts and grants officers, and information security stakeholders together to address common issues and identify processes, gaps, and potential solutions. The summit will take place on Thursday, January 27, 2022, from 9am-4pm.
Summit Format:
A legal and compliance primer (in two parts) on data privacy throughout the research study lifecycle
Moderated breakout sessions to discuss common challenge areas; report-backs on learnings and opportunities for systemwide and local solutions
Topical self-paced worksheets to assess your program's strengths and opportunities throughout the day
Topics Include:
Genetic data in research: discussing views on its identifiability
Non-human subjects research using PHI/PII
Ensuring compliant movement of PHI around a HIPAA hybrid entity for research purposes
Confidentiality breaches and obligations of UC and others involved
Secondary use of research data
Beyond law and UC policy-what is good data privacy stewardship?
Additional details along with the agenda will be circulated in the coming months.
We look forward to seeing you on the 27th of January!