Enterprise Risk and Resilience
Program Risk Review Tool
Program Risk Review Using Enterprise Risk Management
This tool will help you consider the strategic, financial, compliance, operational, reputational, and reporting risks associated with ongoing programs. Not all programs will have objectives in all of these areas, (e.g., not all programs will have compliance objectives), but each category should be considered.
Identify the following for each set of objectives:
Risks associated with each set of objectives
Probability of those risks impacting the objectives
Controls used to manage and mitigate risks
Tools used to monitor risks such as reports and dashboards;
Frequency that controls are performed;
Individual/department(s) responsible for executing the strategies identified.
This tool will not make decisions for you, but it will help you organize your thinking as you consider your organization's risk profile and related enterprise risk management implications.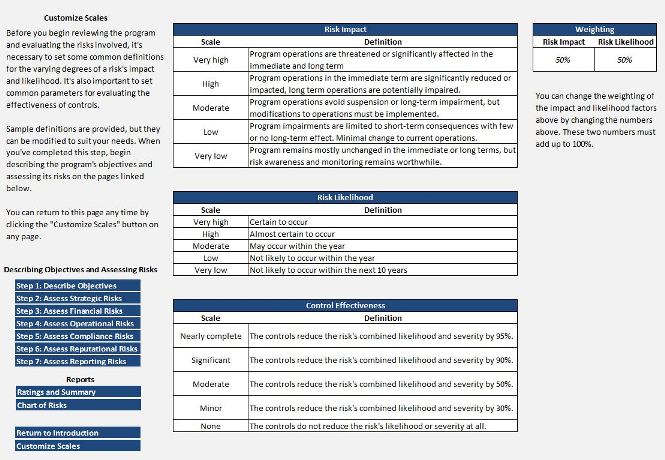 If you would like to learn more about this tool or for purchasing information, please contact us at erm@ucop.edu.