Climate and Conservation: Working Towards Healthy Ecosystems and Communities in Western Tanzania
This offset project will support the work of Pathfinder International, The Nature Conservancy, and the local district and village governments of Uvinza District, Western Tanzania where rural poverty, lack of technical support and a rapidly expanding population have led to overfishing and deforestation, challenges compounded by the effects of climate change. Community members will be trained in building energy-efficient cookstoves, establishing tree nurseries, and sustainable agriculture, and will in turn train other community members in these skills. This work will complement Pathfinder's reproductive health and education work in these communities.  
This project seeks to identify, implement, monitor, and verify carbon emission reductions from three specific activities:
Improved stoves for small oil palm businesses in Buhingo, Herembe, Igalula Wards, Uvinza

Work with CHEMA/SIDO on prototype
Early adopters/demonstrations
Scale-up adoption

Fruit tree nurseries in eight primary and two secondary schools, same Wards as above

Store carbon and provide school shade through fruit trees
Training of teachers and students in fruit tree propagation and maintenance
Improved nutrition of school children through consumption of fruits

Training on integrated climate smart landscapes

Tuungane invited to participate in national training (Morogoro Region) (Note: this activity has been postponed to mid-2021 because of the COVID-19 pandemic)
Trainers work with selected Village Land Use Plans (VLUPs) in Uvinza/Tanganyika Districts to improve climate resilience planning in the medium to long-run
ACTIVITY ONE
The recent growth and interest in the palm oil industry in Tanzania raises both environmental and health concerns from the use of solid fuels for palm oil production. Small-scale industries burn solid fuels (i.e. hardwoods, palm fronds for kindling) using inefficient, three-stone fires to boil palm fruits to produce palm oil, which they later sell for a small profit (0.5USD per 1liter) (Seed Change Tanzania 2016). This produces pollutants, such as black carbon, carbon monoxide, and particulate matter, that negatively impact climate and human health. This also burdens women who are primarily responsible for collecting the fuels. There are an estimated 2,500 palm oil farmers in Uvinza District, and many more in adjacent Tanganyika District and throughout the Kigoma Region, implying a substantial opportunity for useful innovations to spread widely (see estimated Total CO2e Emissions Reductions Below, Project Design Document draft, by graduate student Samantha Hing, with 3,000 adopters).
| | | |
| --- | --- | --- |
| Number of Stoves | Estimation of Total CO2e Emissions Reductions Including only CH4 as the Non-CO2 Species | Estimation of Total CO2e Emissions Reductions Including BC, CO, OC, and CH4 as the Non-CO2 Species |
| 40 stoves | 137 tCO2e/yr | 1,018 tCO2e/yr |
| 3,000 stoves | 10,320 tCO2e/yr | 76,359 tCO2e/yr |
A recent visit by CHEMA to the region to test their improved stove with palm oil producers, and to meet with local SIDO (Small Industry Development Org.) technicians proved very successful in eliciting interest and needs for modifications to be ideal for palm oil production at small to medium-scale (see photos below). The tests showed that the stove significantly reduced the amount of wood required per boil and the time required per boil (by 50% each), and was clean burning, essentially eliminating smoke from the process. The project's recent baseline survey data will be used to select phase one of the improved and adapted CHEMA stove.  Graduate Student, Samantha Hing, has completed a draft of the Project Design Document (PDD), using the Gold Standard Methodology, and conducted training with the local team on how to implement the methodology in the field for carbon emission measurements. Research will be spring 2021 to determine estimated changes in carbon emissions using the improved stoves, before progressing on to stage two distribution of stoves, demonstrations, and more widespread stove adoption.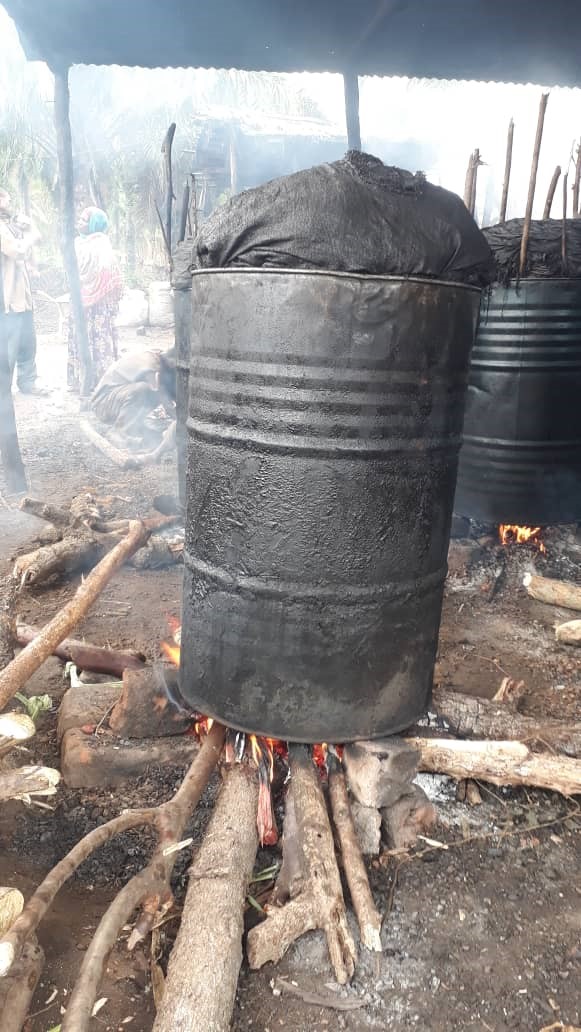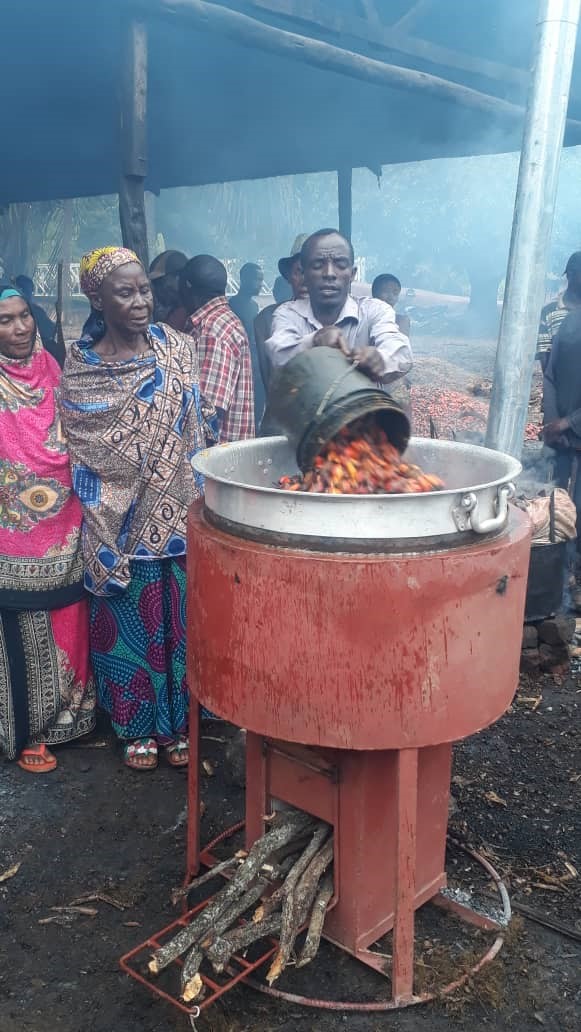 ACTIVITY TWO
To improve child nutrition and school environments, train on fruit tree propagation, and store carbon, contracts were signed with ten primary and secondary schools in December 2020 specifying roles and responsibilities for tree nursery management.  Ten nurseries were established by school children with technical support provided by a Horticultural Technician of Sokoine University of Agriculture (see photos).  In accord with agroclimatic conditions, seed availability, nutritional benefits and potential income generation, mango, citrus – orange grafted on lemon and paw paw were selected (3,000 seedlings each).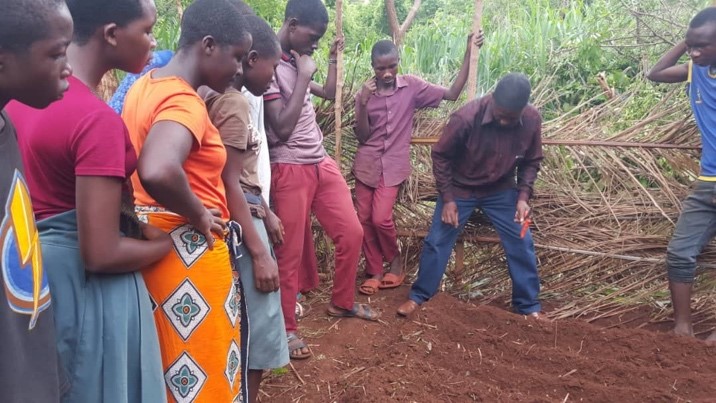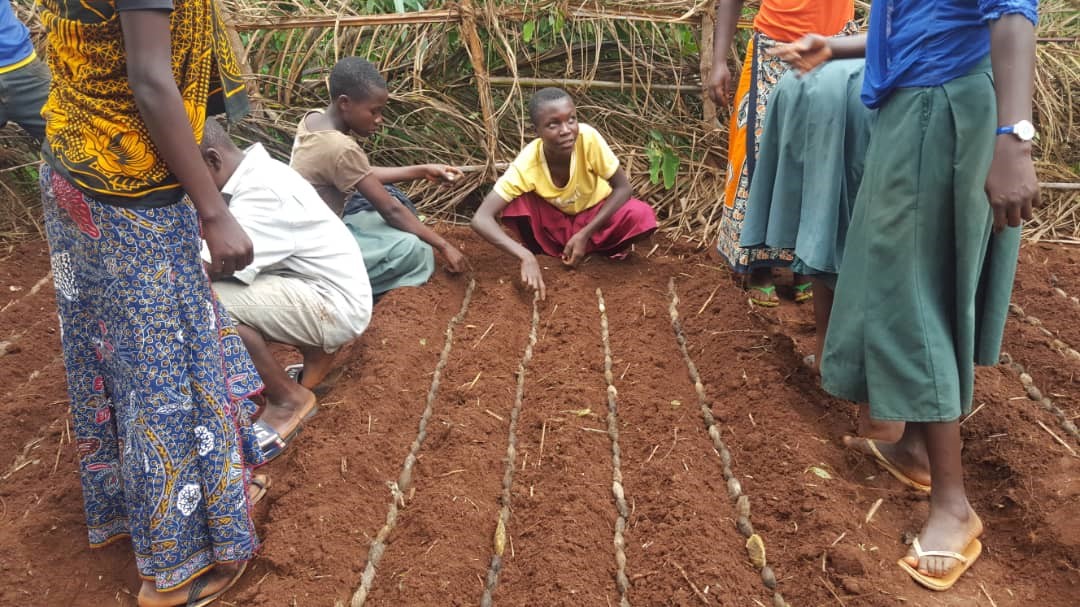 Project Lead/Key Members
Marcel Kato

Lead on Improved Stoves for Palm Oil

Clement Mabula 

Lead on School Tree Nurseries

Robin Marsh

Lead for UC Berkeley

Patrick Kinemo

Pathfinder International, Tanzania

Samantha Hing

Environmental Engineeing PhD Student

UC Berkeley

Lucy Mlagala

The Nature Conservancy, Tuungane
Project Updates
CHEMA visit completed,
Tuungane team trained in Gold Standard Methodology,
Baseline survey completed,
Fruit tree nurseries planted,
Project Design Document draft completed.
Links
Tuungane (Let's Unite), CHEMATanzania
⇐ Return to UC-Initiated Offsets page