Adopt-a-Cookstove
Adopt-a-Cookstove began as a project of the Bren School of Environmental Science & Management, at the University of California Santa Barbara focused on investigating cookstove models and ways to accurately measure the greenhouse gas and air pollution impacts of different fuels and stoves. As the team learned more about the effects of inefficient cooking methods they wanted to do more.
Adopt-a-Cookstove supplies households in rural Rwanda with high-efficiency wood pellet-gasifier cookstoves. This stove is the highest efficiency available and substantially reduces greenhouse gas emissions and the health impacts from cooking with fuelwood. The team is working with local communities that are organized as government-sanctioned cooperatives and also partners with two local nonprofit organizations to distribute cookstoves and collect research data on health and emissions benefits.
Previous research has indicated that wood pellet stoves have significantly lower emission rates for both PM2.5 and CO than traditional stoves (about 90% lower than baseline firewood), improving health conditions for the households by reducing air pollutants. Also, wood pellet stoves have a ~50% thermal efficiency, which is significantly higher than both charcoal stoves (~20%) and three-stone fire (TSF) stoves (~10%). ​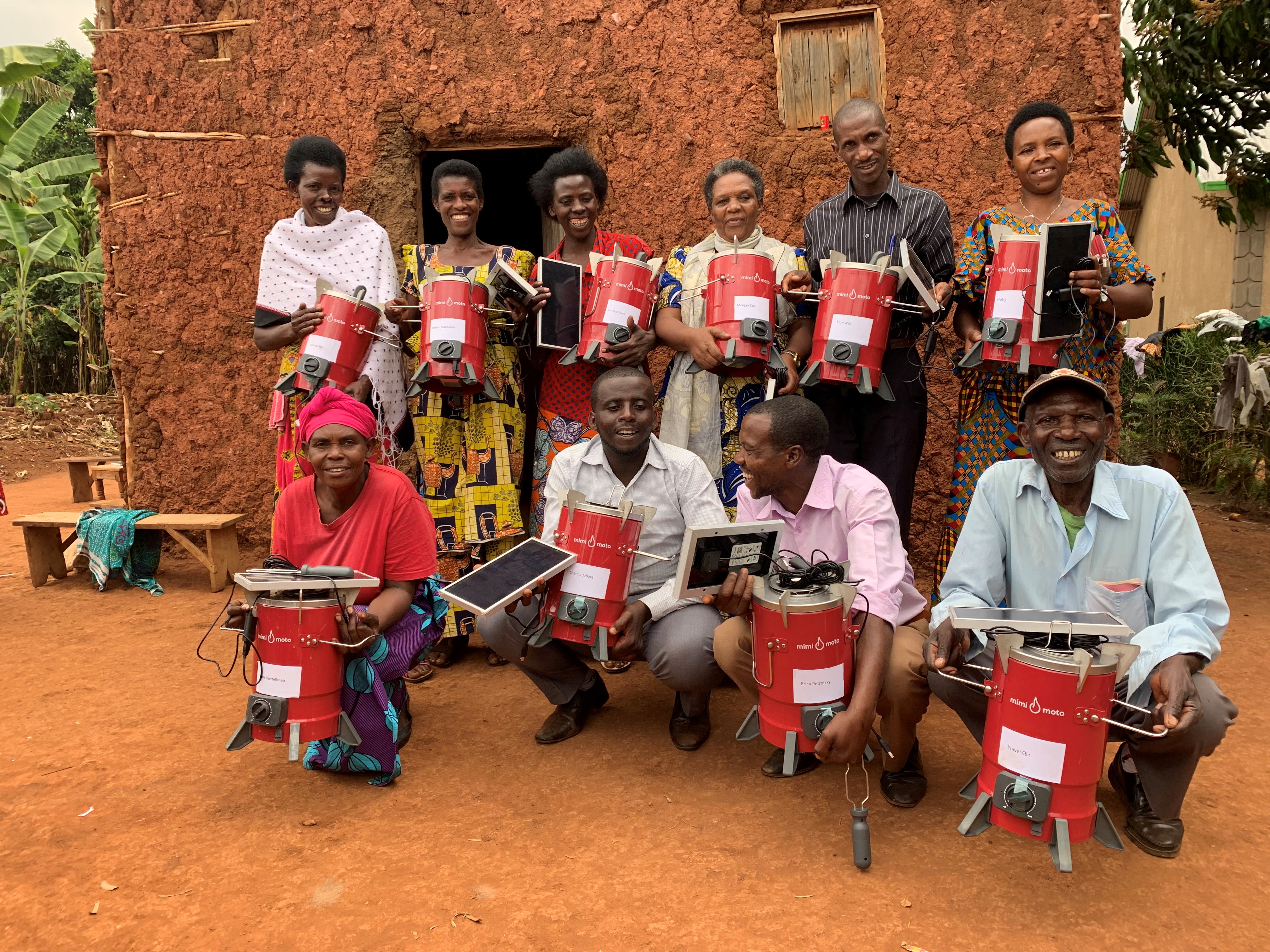 To accurately measure the GHG reductions achieved by the project, the team is conducting a Life Cycle Assessment (LCA) on three-stone fire (TSF), traditional charcoal, and wood pellet gasifier (WPG) cookstoves. A wide range of biomass renewability scenarios, which are affected by forest management and biomass utilization approaches, are also included in the analysis. Furthermore, the team tests the additional impacts of black carbon and organic carbon emissions for these stoves. The results are compared with the credits generated by several established cookstove projects from the Clean Development Mechanism (CDM) and Gold Standard (GS) offset registries.
Project Lead/Key Members
Sangwon Suh
Professor, Bren School of Environmental Science & Management
University of California, Santa Barbara

Ilayda Dinc
Project Coordinator
Linkedin

Ted Jiang
Graduate Researcher
Bren School of Environmental Science & Management
University of California, Santa Barbara
Personal blog
Project Updates
Updated 8-30-21: The team distributed ten wood pellet gasifier stoves to cooperative members in Rwanda and collected baseline biomass fuel consumption (firewood and charcoal) and project wood pellet consumption data for a lifecycle emissions analysis of the stoves. The team is in the process of distributing 100 more stoves to Rwandan households participating in the pilot study and is collecting data to expand the lifecycle emissions analysis. 
Links
https://adoptacookstove.wixsite.com/cleancookstove
⇐ Return to UC-Initiated Offsets page