Cheryl Lloyd
Associate Vice President & Chief Risk Officer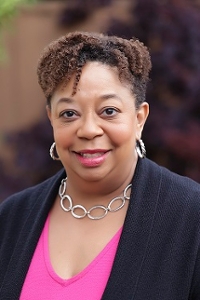 CHERYL LLOYD is the Associate Vice President and Chief Risk Officer for the University of California system. Cheryl is an experienced Risk Manager with over two decades of experience.  As AVP & Chief Risk Officer, Cheryl oversees a myriad of programs for UC's ten campuses, five medical centers. Those programs include the University's varied global research activities and the many safety and health programs for students, faculty and staff.

Major initiatives and programs for the department of Risk Services include implementing Enterprise Risk Management (ERM) throughout the University, reducing the overall cost of risk, implementing systemwide safety and loss mitigation programs, improving claims management systems, and developing risk financing strategies.  Cheryl also has oversight of the University's Environment, Health and Safety programs (EH&S), Business Continuity programs, Emergency Management and travel and risk security programs.

Cheryl also serves as President of Fiat Lux, the University's wholly owned captive insurance company. And, she is President of UC Health RRG (Risk Retention Group), a medical malpractice insurance company offering insurance to UC affiliated physicians and physician groups.

Cheryl began her career in the insurance and risk industry with Chubb Insurance. Before joining University of California in 1998, she was the corporate risk manager for Core-Mark International.

Cheryl has a dual degree in Mass Communications and Sociology from U.C. Berkeley.