Ergonomics Injury Prevention Program Overview
Computer Workstation Safety
Computer use poses the greatest risk of injury to employees who work at Office of the President locations. The Environmental Health & Safety Department (EH&S) has developed a comprehensive Ergonomics Injury Prevention Program to address the issue of computer workstation safety. The program developed the Be Smart About Ergonomics (BSAE) online training and self-assessment tool, as well as personalized ergonomics evaluations. Since implementing this program, ergonomics related musculoskeletal disorder injuries have been greatly reduced by over 70% in the last five years. BSAE training and risk self-assessment are a preliminary part of scheduling and ergonomics workstation evaluation. Once completed, if it is determined that your risk is "low", "high" or "moderate", an in-person workstation evaluation will be scheduled for you.
Be Smart About Ergonomics Training and Risk Self-Assessment
http://www.ucop.edu/ucoplearningcenter/
Please use the link above to access "Be Smart About Ergonomics," UCOP's online interactive self-evaluation and training program focused on office ergonomics. The online program allows us to identify your risks, automate injury prevention activities, and track and analyze your results. Below are instructions for accessing the system. BSAE online interactive training and self-evaluation is a preliminary part of scheduling an ergonomics workstation evaluation and is a requirement for Be Smart About Safety matching funds eligibility.
Log in to the UC Learning Center with your UCOP login
In the top left hand corner "search" enter: Ergonomics
Select: Be Smart About Ergonomics
You will be directed to an online Ergonomics Self-Assessment immediately after completing the training.
Office Ergonomics Tips and Best Practices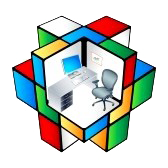 Select the image above or this link to see Office Ergonomics Tips and Best Practices
For more information contact the Ergonomics Program at
ergonomics@ucop.edu
or
(510) 987-0066.