UC Ready
Mission Continuity Planning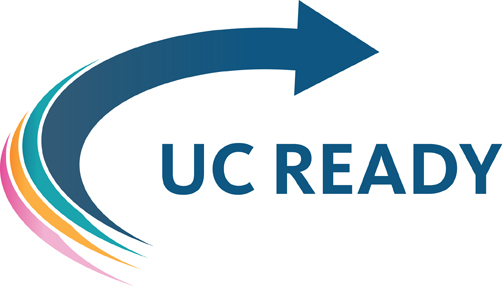 The University of California constantly faces a variety of natural disaster and human caused risks, so we strive to be 'event-ready', taking a proactive approach to prevent, mitigate, prepare for, respond to, and recover from any adverse event or disruption.
The University has many programs that support our event-ready approach including: Emergency Management, Crisis Management, Mission Continuity, IT Disaster Recovery, and Behavioral Intervention. These programs fit together like building blocks that support the University to be a disaster-resistant and disaster-resilient institution with effective crisis and consequence management capabilities.
The UC Ready Program
The UC Ready Program encompasses both Mission Continuity and IT Disaster Recovery. Like our Emergency Management programs, UC Ready utilizes an "all hazards approach" and follows the National Fire Protection Association 1600 Standard on Emergency Management and Business Continuity Programs.
Learn more about the NFPA 1600 standard and the steps in developing a preparedness program at Ready.gov.
Mission Continuity
UC Ready Mission Continuity Planners at each UC campus and medical center collaborate with faculty & staff in their institutions to develop mission continuity plans for individual departments, and for the institution as a whole. The aim is to increase the University's resilience in the face of disruptive events. Resilience means the ability to continue to perform the University's mission of teaching, research, public service and patient care during any disruptive event - and to return to normal performance as quickly as possible. These mission continuity plans contain information and strategies that would be needed during a recovery process, as well as recommendations for advance preparations.
Click here to watch a video on mission continuity planning at UC San Diego.
IT Disaster Recovery
Recognizing our universal dependence on IT, the UC Ready IT Disaster Recovery (ITDR) Program prepares the University to recover from IT disruptions. Mission Continuity Planning and ITDR are the two legs of the UC Ready program. IT Disaster Recovery Plans describe strategies and procedures for recovering vital information systems, records, and other data following any IT disruption.
UC Ready Tool
The UC Ready program utilizes a web-based software tool aptly named, UC Ready. Now in its fifth generation, the UC Ready tool supports the creation of:
Department-level and enterprise-level mission continuity plans, and
Application-level and enterprise-level ITDR plans.
This software tool is an industry-leading application, based on the Salesforce.com platform. It supports the key concepts of event-readiness:
Overall leadership & strategy for mission continuity is an executive-level function (the campus mission continuity plan)
The ability to continue the mission under adverse circumstances is heavily dependent on operational-level preparedness that is aligned with executive priorities (the department mission continuity plans)
The most important drivers of resilience & recovery must be identified & prioritized (the business impact analysis)
Among these drivers, Information Technology occupies a special position and requires an intensive planning effort, again with executive leadership (the IT enterprise-level DR plan), plus operational-level planning (the IT application-level DR plans)
It is essential to align IT preparedness with the operational priorities of teaching, research, public service, and patient care (sharing of data between mission continuity plans and ITDR plans)
UC Ready Funds
The UCOP Office of Risk Services offers funds to support the UC Ready effort at each UC institution. These funds are used to employ staff to implement and maintain their mission continuity program. For funding/program requirements and to apply for funds, see the UC Ready – Business Continuity Funding Application (pdf).