PLC Spotlight on Josh Dubroff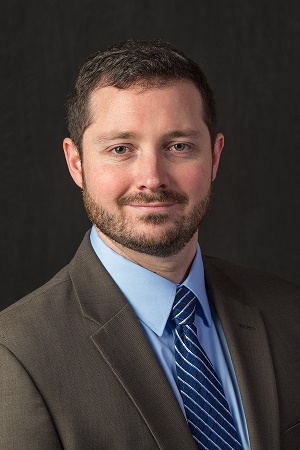 Josh Dubroff is the Chief Procurement Officer at UC Merced. He has been in his current role for almost a year. Prior to that he was the Associate Director of Procurement at the University of Massachusetts, Dartmouth. 
What made you get into Procurement or Supply Chain Management as a career?
There are two parts to this story but I  think the short answer is that I fell into it, found it very rewarding and continued to pursue it. I began my career in auxiliary services and very quickly became responsible for managing a large number of projects that involved a contracting component. The successful completion of these projects required very close coordination with the central procurement office, so I was able to learn the operational side of what it takes to successfully manage contracts and suppliers. I also learned about procurement requirements and process. This happened around the same time that I was finishing my first Master's degree in Public Policy.
Although I enjoyed the research and analytics component, I also enjoyed managing an operation and didn't want to go exclusively into a research role. As an employee, I was able to pursue any degree program at a significantly reduced rate, so I decided to pursue an MBA in International Business which would give me the opportunity to do more than purely research or analytics.
Fate intervened half way through the program during a conversation with my advisor and I changed my concentration to Supply Chain Management and Information Systems. Not long after finishing the program, there was some reorganization in the central procurement office and a position opened up for me. In hindsight I think it was always meant to be since higher education procurement is probably the only career where I actually use both of my degrees and operational experience daily to do my job.
What do you like most about being a part of the Procurement team at your campus?
I enjoy working with motivated and skilled staff who work hard each day to solve problems and find solutions to supply chain challenges. It is very fulfilling when we are able to get faculty and researchers the tools and services they need to complete their research. It is also great when we work together as partners to solve problems. I am always focused on data and metrics. When procurement and contracts teams are able to work together to improve processes, it's rewarding to know that for each one of those improved metrics, there are customers who are better served and researchers that can focus more on research and teaching.
Describe a moment that made you proud to be a part of the PLC or is there an interesting story you can share about being on the PLC?
I think the best moment so far was the decision to move forward with GEP and the discussions surrounding the value it will add and the collaboration it will allow across campuses.
What do you see as the biggest challenge for UC Procurement right now and what do we need to do collectively as a group to overcome this hurdle?
In order to add the layer of value that exists beyond systemwide agreements that have already produced significant benefits for each campus, campuses must integrate and align their supply chain functions and move toward system, process and product standardization. This is challenging not only for procurement staff, who will be called upon to think about their roles differently, but also for the campus community that play an active role in these initiatives.
What do you think is one of the misconceptions of the PLC?
I'm not aware of any misconceptions of the PLC however I think the efforts of the PLC are probably not as well-known as they could be. The PLC has representation from each campus and drives significant value back to each campus through collaboration on sourcing projects, sharing of best practices and development of systemwide standards.
Where do you get inspiration? What makes you excited and motivated in your work/life?
The best source of inspiration for me is when I see my staff growing and developing in their roles and taking ownership and pride when performing their jobs. Witnessing the sense of accomplishments in someone who is learning and growing in their career is very rewarding, particularly when I feel I helped play a small part in their success. 
What do you like to do in your spare time?
When I'm not working you can find me hiking in Yosemite, hanging out on the beach in Santa Barbara or planning a trip to a place I haven't yet explored.
Name something on your bucket list.
I would like to go back to flight school and finish getting my private helicopter license at some point. I started it a long time ago and haven't found the time to complete it yet.