President Janet Napolitano
UC's Year in Review
December 19, 2017
Dear colleagues and friends,
As 2017 comes to a close, I want to thank you for your continued support of UC this past year. You have risen to every challenge, including the unimaginable fires that have impacted so many within the UC community recently. UC continues to make impressive progress on many fronts, and your relentless pursuit of excellence is what makes UC a world-class place to learn, work and contribute research and ideas that are changing the world.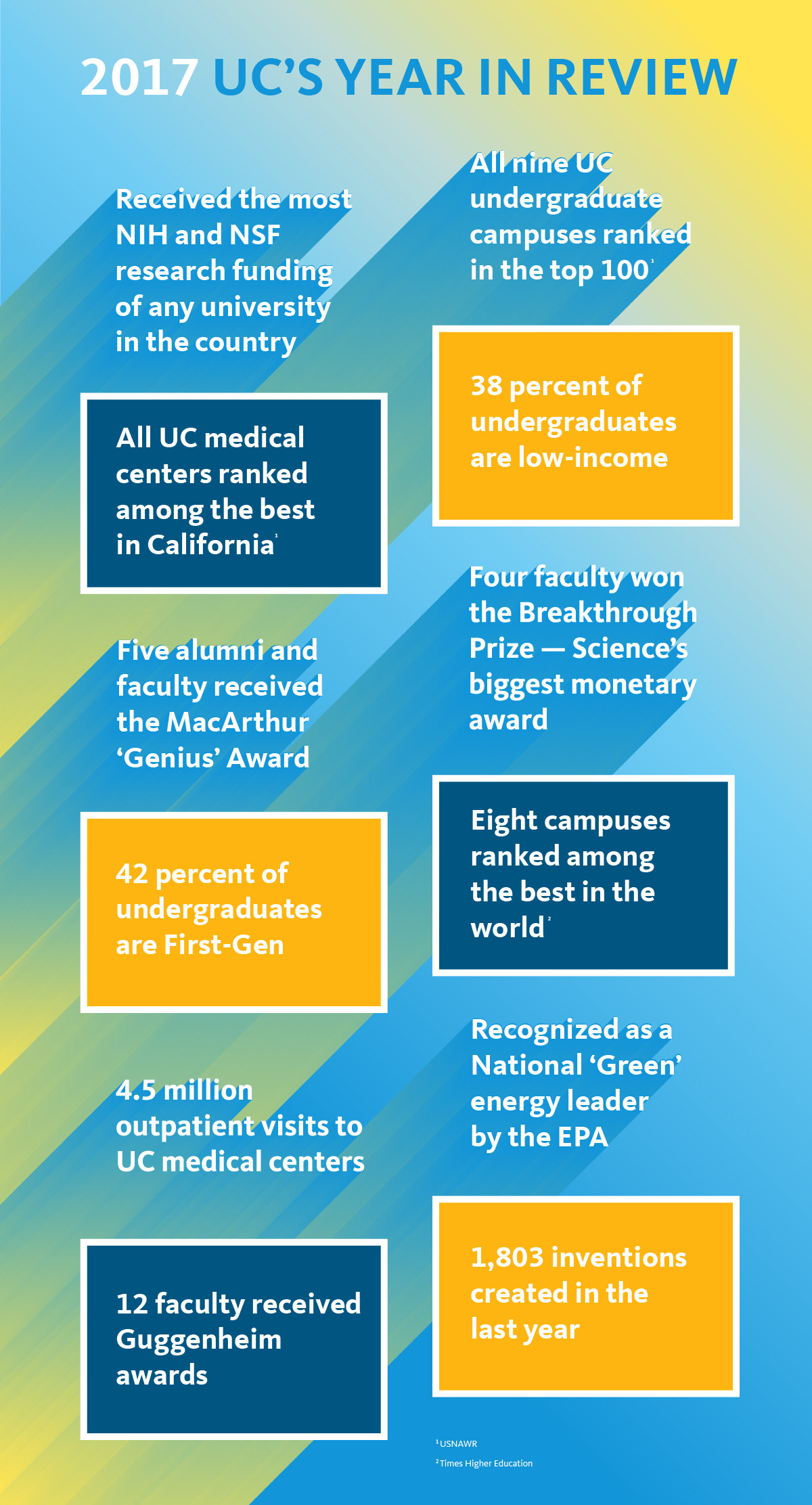 As you may know, next year will mark 150 years since the University of California was established, and we will recognize UC's contributions to the state, and beyond, throughout the year. We'll provide more details about our activities in January, including how you can participate in the celebration — stay tuned.
Thank you again for your commitment to UC. I am deeply honored to be a part of this very special university and to be associated with the many talented people who make up the UC community.
I wish you and your loved ones a very happy holiday season.
Yours very truly,
Janet Napolitano