President Janet Napolitano
My April newsletter
April 26, 2017
Dear friends and colleagues,
Happy spring! As you may have read in the news there's been an explosion of wildflowers throughout California due to our very wet winter, and I hope you've had the opportunity — or make one — to get out and see some of the splendor.
We continue to advocate vigorously on behalf of UC's students, faculty, staff and patients in the face of possible federal actions on several fronts, including the following:
Standing up for federal research funding
Federal funds are critical to the University's ability to successfully carry out its education, research, health care, and public service missions. Through our partnership with the federal government, UC is educating the next generation workers, providing quality healthcare and is an economic engine for California and the nation — creating new technologies, medical treatments, jobs and companies. For every dollar spent on UC research, the state's economy increases by almost two dollars. UC-affiliated companies employ more than 38,000 workers, adding over $20 billion in value to the state economy.
Yet, this funding is at risk. The federal budget blueprint for Fiscal Year 2018 proposes to cut $54 billion from programs that support medical, energy and environmental research, including at UC. These cuts would be devastating to California and the nation, and would stifle UC's ability to help address some of our country's most pressing needs.
Please join us in urging Congress to protect research funding using our UC Advocacy Network site.
Now I'd like to update you about progress we are making in other important areas.
Building bridges with Mexico
The exchange of ideas and people is fundamental to the mission of public research universities. That is why since 2014, UC has partnered with Mexican higher education institutions, government agencies, and the private sector through the UC–Mexico Initiative.
In March, I visited Mexico to meet with national leaders in those areas, during which time Mexico's Energy Ministry announced $10 million in funding for energy efficiency projects led by Mexican research institutions in collaboration with UC researchers. We also celebrated gains we've made together in combating diabetes on both sides of the border, launching a bilateral business internship program, and bringing together student scientists from both sides of the border to help create our future innovators, engineers and entrepreneurs. These developments prove the value of collaboration over confrontation.
Academic exchange and cross-border commerce are woven into the fabric that binds California and Mexico. Mexico is the largest export market for California goods, and more than half a million California jobs depend on trade with Mexico. By working together, we strengthen both of our economies and solve challenges that affect both sides of the border.
Empowering students to reach their potential at UC
Ensuring that UC remains accessible and affordable to a broad spectrum of California students remains one of our highest priorities. As part of our ongoing Achieve UC outreach, this month I visited Johansen High School in Modesto to talk with juniors and seniors about why they should choose UC. These visits are always inspiring to me. Like 42 percent of current UC students, some of those I met with would be the first in their family to attend a four-year college. That can be a daunting step to take, but I assured them that UC provides a robust financial aid program — 75 percent of UC students pay less than full tuition, and 57 percent pay no tuition at all.
Fostering public service
Having spent my life in public service, I have a special passion for encouraging young people to pursue it, which is why I created the Presidential Public Service Fellows program. This month we toasted the inaugural class of fellows and invited them to share their experiences. For many of our students, the $2,500 fellowship often makes the difference in being able to accept a public service internship or not. There are few callings as essential to a healthy democracy as a career in public service, and we are committed to supporting students in exploring that path.
Climate Change: Elevating the conversation
UC's commitment to addressing the most serious environmental issue of our time is reflected in our ongoing climate change research, our Carbon Neutrality Initiative and our investment strategies. Now we have teamed up with Vox Media to create an innovative six-episode video series, Climate Lab, that brings a fresh perspective to the public conversation about this issue. The series features eye-opening talks with experts, scientists, thought leaders, and activists as they discuss everything from clean energy to food, religion and smartphones. I hope you will take a look at these short, engaging videos on our Climate Lab site.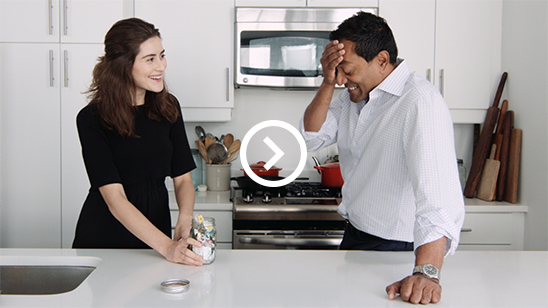 Combatting sexual harassment and sexual violence
As I mentioned in my recent LinkedIn post, the experience of being part of Anita Hill's legal team underscored for me how critical it is to take decisive action to prevent and respond to sexual harassment and sexual violence. We continue to make steady progress to do just that, and ensure a university environment in which all members of the UC community feel safe and respected.
In January, I appointed Kathleen Salvaty as our first systemwide Title IX officer, reporting directly to me. Kathleen leads our ongoing efforts and works with all our campuses to combat sexual violence, including implementation of systemwide investigatory procedures and required trainings for students, faculty and staff. You can stay up-to-date on our progress by visiting our systemwide website.
Lastly, you may have read news stories about a recent State audit of selected Office of the President budgetary policies and practices. While the audit report contained many helpful recommendations, which align with and build on our ongoing efforts to continually improve and ensure sufficient transparency about our operations, I am disappointed by its overall tone. Additionally, many of the assertions in the report about our practices are either misleading or simply wrong. The Office of the President plays a critical role in supporting and providing leadership for the entire UC system, and I am proud of the work we do and the manner in which we do it. You can find more information about our response to the audit here.
Thanks for reading. As always, please email me at janet@ucop.edu if you'd like to share an idea or comment, and feel free to pass on this letter to friends and colleagues and invite them to sign up for future newsletters if they'd like.
Yours very truly,
Janet Napolitano