Systemwide Human Resources
Dwaine B. Duckett
Vice President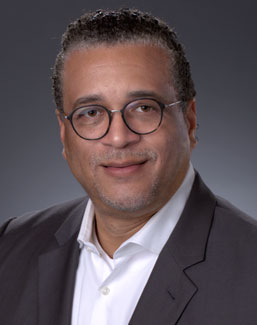 As Vice President, Mr. Duckett is responsible for Systemwide Human Resources and programs. This includes Strategic Planning, Employee/Labor Relations, Talent Management, Health & Welfare benefit policies and programs, Senior Management Recruitment, Compensation, Performance Management, and ensuring compliance with the University's Staff Human Resources policies. He also serves as the primary fiduciary, as delegated by the Board of Regents and the President, to oversee all aspects of benefit plans and is the Plan Administrator for the University of California Retirement System (UCRS). Duckett is the Chair for the Association of American Universities (AAU) Human Resources Institute which is comprised of the top Human Resources Officials from the 60 largest and most prominent research universities in the U.S. and Canada.  
Mr. Duckett's primary experience has been in leading and transforming various human resources functions within large multi-billion dollar corporations. In his most recent assignment before joining UC, he served as Vice President of Human Resources for Heinz North America, the largest division of the H. J. Heinz Company. He has held several chief and senior level human resources positions for organizations such as AT&T Wireless, Automatic Data Processing Incorporated (ADP), the Pepsi-Cola Company, Covisint LLC, Phillip Morris, and Sony.
His primary focus at UC is to build the human resources organization to add strategic value. He is also charged with leading efforts to continuously improve the function and services it provides. The University has 190,000 faculty and staff across its ten campuses, five medical centers and the Lawrence Berkeley National Laboratory.