UC Ready
Mission Continuity Planning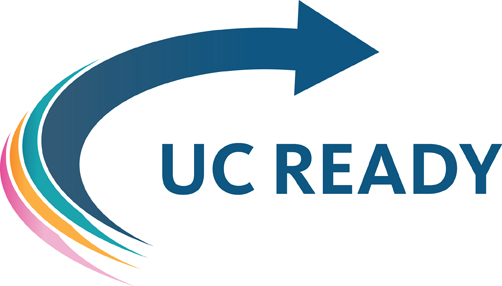 The University of California constantly faces a variety of risks. Efforts revolve around preventing, preparing for, mitigating, responding to, and recovering from negative events. If the University is better prepared to handle everyday events, then the University will be ready to face the unimaginable. UC is creating a common framework to make UC "event-ready."
To support this endeavor, we are proud to announce the UC Ready continuity planning tool. This is a systemwide program that enables all of our campuses, medical centers and national laboratory to better prepare to meet the challenges of resuming business operations after a major event occurs.
Such major events can be:
All encompassing (major earthquake, pandemic illness, etc.)
Localized (Fire in a building, basement flood, etc.)
Personal (Failure of a hard drive)
Whatever the event, our goal is to become "event ready" so that we can continue our teaching, research, healthcare and service mission with minimal interruption. The UC Ready continuity tool is an on-line program that allows all departments to easily produce a continuity plan that identifies both strategies for coping with events when they occur and preparations that can be done in advance.
UC Ready Enhancement Project
UC Ready is a web-based software tool that provides a step-by-step process for creating a business continuity plan. It is one component of a systemwide continuity planning program that helps UC manage risks to the University's mission caused by an adverse disruptive event. In early 2014, The UC Ready Enhancement Project was established to improve the functionality of the UC Ready tool. The project's goal was to identify the key enhancements necessary to continue to grow UC continuity planning efforts. In conjunction with this project, a decision was made to shift the strategic focus of continuity planning from the departmental-level to the campuswide level. The enhanced UC Ready tool will incorporate all of the previous tool's functionality and include key enhancements that enable the an important strategic shift to include campus level continuity planning efforts.
Some of the key enhancements include:
The ability to conduct a Business Impact Analysis (BIA) to identify the most critical functions and time sensitive processes
The ability to develop a campuswide mission continuity plan and provide reports at the campus and system-wide levels
The enhancements to UC Ready are currently underway with campus rollout scheduled to start in May. Please see the Frequently Asked Questions for more information.
UC Ready Frequently Asked Questions (Microsoft Word Document)
UC participants - funding for staff
UCOP/Office of Risk Services offers matching funds to support the UC Ready effort at each UC institution. View the details.